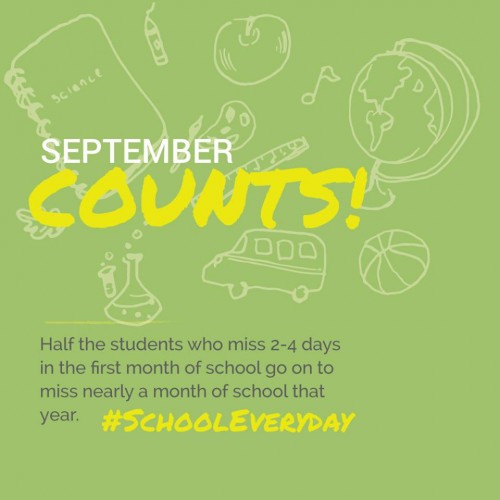 Did you know September is Attendance Awareness Month? As students begin their first days of school, it's an especially timely issue: Absences can add up quickly, putting students on a path toward academic trouble.
In a new report from Attendance Works, a national and state initiative that pushes to improve school attendance, researchers found students with higher rates of absenteeism consistently score lower than their peers on standardized reading and math tests. Those results held true for every age, demographic group, state and city tested.
Check out the report to find how your state stacks up when it comes to student attendance.
Here are a few other facts from Attendance Works we found interesting:
Missing just two days a month means a child misses 10 percent of the school year.
Absenteeism and its ill effects start early. One in 10 kids in kindergarten and first grade are chronically absent. In some schools, it's as high as one in four.
Poor attendance can influence whether children read proficiently by the end of third grade or are held back.
An estimated 5 million to 7.5 million U.S. students miss nearly a month of school each year.

By sixth grade, chronic absence becomes a leading indicator that a student will drop out of high school.
How is your school or district fighting absenteeism?