Do you have a child who's fascinated by airplanes? Dreaming of flight has captured many imaginations, but it's also a great way to explore concepts about science and history.
November is Aviation History Month. Here are some craft projects, resources, and books about airplanes and aviation pioneers to help your child's imaginations soar!
Make Paper and Popsicle-Stick Planes to Celebrate Flight
What better way to learn about flying than making your own airplanes and flying crafts? Here are some child-friendly crafts your little ones can do to take off.
Read about Heroes: 6 Aviation Pioneers You May Not Know About
Most people know about some of the notable firsts in aviation and space history, like Neil Armstrong, Alan Shepard, or Yuri Gagarin. But these six pioneers faced different challenges that your children may enjoy learning about.
Background knowledge has strong ties to reading comprehension. Reading about a variety of topics, like aviation or other things your children are interested in, can help build their comprehension.[1]
First to Fly: The Wright Brothers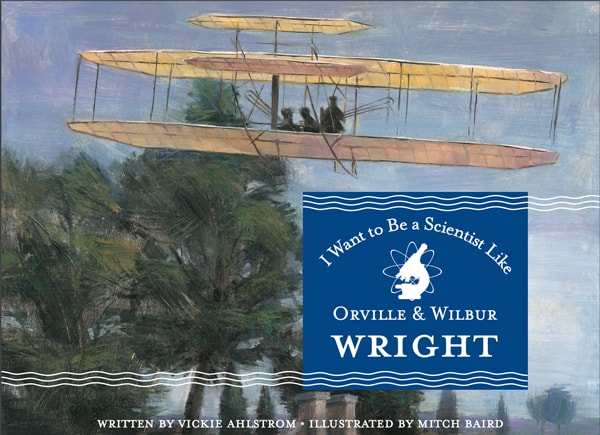 OK, so you probably do know about these two. Brothers Orville and Wilbur Wright were the first to achieve flight. The brothers were fascinated since childhood by flying things and machines, making their own inventions. They worked years to create a flying machine.
As adults, they succeeded. The bicycle shop owners built the first airplane and then made the first flight in Kitty Hawk, North Carolina in 1903.
Read the story of the Wright Brothers in this free, downloadable book for children: "I Want to be a Scientist Like Orville and Wilbur Wright."
This is also available in Spanish: "Quiero ser un cientifico como Orville y Wilbur Wright."
First Black Woman Pilot: Bessie Coleman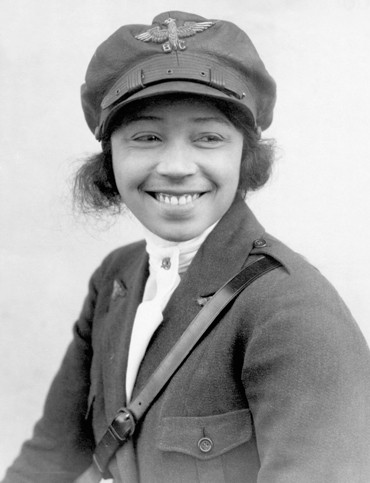 Bessie Coleman was the first Black woman pilot in America. She was born in Texas in 1892. When World War I broke out, Coleman became interested in flying. Because of discrimination at the time, flight schools in America would not teach her. So she taught herself French and took flying lessons in France.
In 1922, Coleman became the first Black woman to make a public flight in America. She made a living by barnstorming and doing stunts in parachutes, delighting crowds.
Read more about Bessie Coleman here.
First Black American Fighter Pilot: Eugene Jacques Bullard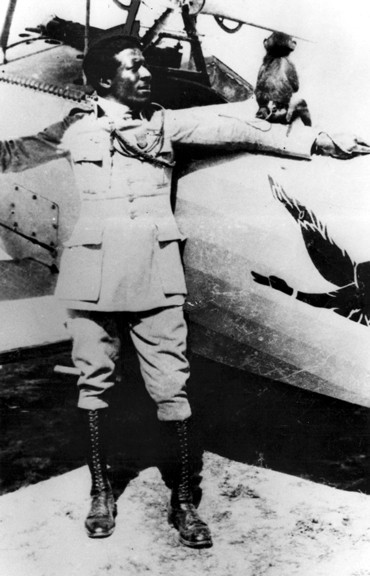 Before World War I, Eugene Jaques Bullard had left America and was living in France. When war broke out, he enlisted with the French Army. Bullard entered flight training with the French and became the first Black pilot.
When America joined the war in 1917, Bullard tried to fly for the U.S. but was rejected. After the war, he became involved in civil rights issues in America before eventually moving back to France.
Read more about Eugene Bullard here.
World-Famous Aviator: Amelia Earhart
Amelia Earhart is one of the most famous pilots ever. She was born in Kansas in 1897, and was interested in all sorts of activities that people at the time thought were only for boys, like playing sports and making things, before becoming well-known for her flying abilities.[2]
In 1932, she was the first woman to fly across the Atlantic Ocean by herself. She even visited the White House and gave the president's wife a ride in her airplane.
In 1937, Earhart tried to make history as the first woman to pilot an airplane around the world. Unfortunately, she disappeared on that flight, and people are still searching for her.
Read more about Amelia Earhart here.
First Woman in Space: Valentina Tereshkova
Valentina Tereshkova made history when she became the first woman to go into space. Tereshkova, a Soviet pilot, flew on the Vostok 6 and spent almost three days in space.
Tereshkova worked at a factory before making her first parachute jump. She loved skydiving so much, Soviet space authorities noticed her. She became a Cosmonaut along with some other women skydivers and a pilot. In June 1963, she became the first woman to fly into space.
Find out more about Valentina Tereshkova here.
First American Woman in Space: Sally Ride
It would be 20 years after Valentina Tereshkova before an American woman would go to space. That woman was Sally Ride. Ride joined NASA after seeing an ad in her school newspaper looking for women to become astronauts. She was one of six women picked.
In 1983, Ride flew on the space shuttle, becoming the first American woman to fly in space. She made another shuttle flight in 1984.
After NASA, Ride taught at a university in California and worked to help women and girls who want to study science and math.
Read more about Sally Ride at NASA.
Sources:
1. Study International. "Why Background Knowledge Matters in Reading Comprehension." October 2019. https://www.studyinternational.com/news/background-knowledge-reading-comprehension/
2. Amelia Earhart Museum. "Childhood Story of Amelia Earhart." https://www.ameliaearhartmuseum.org/AmeliaEarhart/AEChildhood.htm