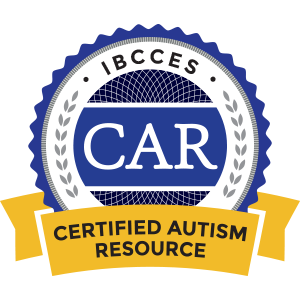 A big plus of adaptive learning software is that, because it adjusts to the pace and level of each child, it really is a great tool for all your early learners. Case in point: Waterford Reading was recently endorsed by the International Board of Credentialing and Continuing Education Standards (IBCCES) as a Certified Autism Resource.
To become a Certified Autism Resource, IBCCES reviews a resource to verify that it meets at least one of the organization's 10 areas of autism competency, which range from skills such as communication and emotional awareness to sensory awareness and social or motor skills. It's a rigorous review; only nine other products are listed as resources.
Waterford Reading – the literacy portion of Waterford Early Learning – meets the IBCCES criteria for communication competency. The adaptive program provides a complete language arts curriculum for young learners, covering crucial skills like phonemic awareness, phonics, text comprehension, vocabulary, print concepts, readiness skills, writing and oral fluency.
One great example of how schools are using Waterford with autism students is in Killeen, Texas where Waterford is a base curriculum for the district's special education program. Reports there show students have significantly increased their level of mastery and understanding over the three years of implementation.
"My class has eight students and about a month ago I got a new student who is severely autistic with behavioral difficulties, so I used Waterford Early Learning to build a bridge between him and the rest of the class," said Elizabeth Aaron, a SKILLS teacher at Venable Village Elementary, a Killeen district school. "The first few days he just sat there and looked at it. Now he is steadily making progress and interacting with us. I strongly advocate using the Waterford curriculum, especially with special needs students."