We're excited to announce that one of our latest Waterford pilot programs is up-and-running with AppleTree, a full-day, free public charter preschool for 3- and 4-year-olds in Washington, DC!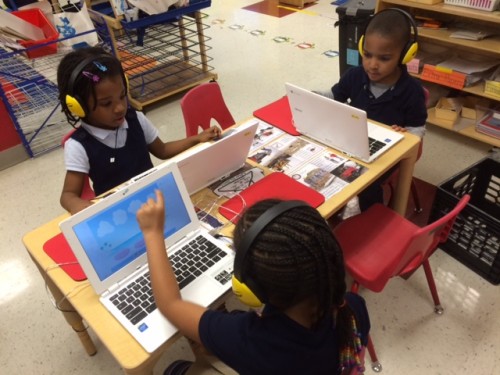 AppleTree is an innovative nonprofit whose mission is to close the achievement gap before children get to kindergarten by providing 3- and 4-year-olds with the social, emotional, and cognitive foundations that enable them to succeed in school. Its research and development institute, AppleTree Institute for Education Innovation, and AppleTree Early Learning Public Charter School work together to produce and use an award-winning curriculum, teacher professional development and school support systems.
The AppleTree Early Learning Public Charter School currently serves 648 children at six public charter preschool campuses across the district. And now as part of a new after-school pilot program, approximately 180 students at three of those campuses are using Waterford curriculum!
A huge shout-out to all of the AppleTree teachers and administrators for their support of the program, and to the Waterford professional services staff involved in setup; this wouldn't happen without you! We're so excited to see how Waterford supports student learning at AppleTree this year.