For us, one of the most exciting and rewarding things is to see the varied ways our school districts put Waterford's curriculum to use in the classroom.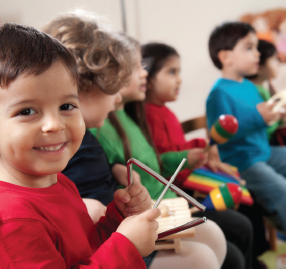 At Lamar Consolidated Independent School District (CISD) in Texas, they've used Waterford Early Learning for 17 years to help children build early language and reading skills, as well as basic math and science skills. Over the years, the program aimed at English Language Learners (ELL) has expanded to include most students as well as a before- and after-school reading and language comprehension tutoring program. Their results have been awesome.
"Waterford is a program that if we lost it I would be devastated," Marisa Bienek, a Lamar CISD first grade teacher, said. "This program is not only instrumental in their learning, but the kids just enjoy it."
What's next? Now, the school district is implementing a Waterford-based summer school program. This program–The Grow Project–aims to reduce the "summer slide" in students learning. Participating students will use Waterford Early Learning for 15 minutes a day, five days a week.
Read more about Lamar CISD and their results and innovative uses of Waterford in our case study!