Great news! Thanks to a partnership with CenturyLink, Utah UPSTART, our in-home preschool program funded in Utah by the state legislature, will save enough money on Internet costs to open up even more slots for children to join the program.
About 230 Utah UPSTART homes will now be enrolled in CenturyLink's Internet Basics program, which provides discounted service to qualifying, under-resourced consumers. CenturyLink's partnership coupled with hardware cost savings, will save Utah UPSTART at least $100,000, meaning the program could enroll upwards of 150 additional children this year, taking the total enrollment to nearly 5,100.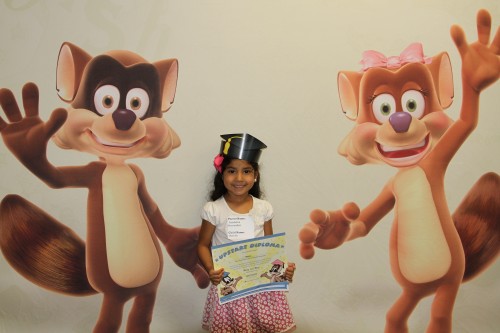 CenturyLink has also helped simplify the enrollment process so that Utah UPSTART can set up a qualifying family's Internet services at the time they register, avoiding burdensome duplicate paperwork for the household.
The UPSTART program uses home-based educational technology to develop the school readiness skills of children the year before they go to kindergarten. UPSTART preschoolers use the computer-based software at home at least 15 minutes a day, five days a week, making dependable Internet connections and computer equipment vital to the program.
Since Utah UPSTART's launch in 2008, it has provided computer equipment and Internet services to qualifying families lacking these tools. Last year, two-thirds of the children enrolled were from under-resourced families, and many of them did not have computer equipment or Internet service when they enrolled. "For many of these families, having Internet services is not only essential for their children's education, but can make a difference in so many ways by creating a gateway to resources for employment, health, budgeting and other critical life tools," Dr. Claudia Miner, Waterford's UPSTART director, said.
Read more about this partnership and Utah UPSTART here.