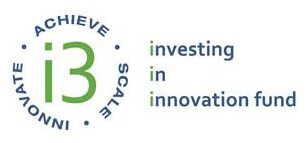 A recent blog on the federal i3 community website features Waterford's success implementing UPSTART, our in-home, computer-based preschool program, in Utah's 18 most rural school districts!
The UPSTART program is in its seventh year in Utah and funded there by the state's legislature. Based on the program's impressive results, Waterford was awarded a highly competitive i3 Validation Grant in 2014 to further expand UPSTART to Utah's most rural areas, and participation grew from 150 to over 900 children.
The five-year i3 research program aims to accomplish two goals: bridge the early learning gap for preschool-aged children in rural areas by using UPSTART and avoid the loss of learning that occurs during the summer break, known as the "summer slide," by giving children a summer school component with the UPSTART curriculum.
And the initial results are very positive! From the i3 blog:
Dr. Jon Hobbs, president and research director for the Evaluation and Training Institute (ETI), the external evaluator for the i3 grant, presented the group with preliminary results of a 2014–15 school year study of i3 UPSTART participants.
A sample of 15 school districts found that children who participated in UPSTART using Waterford reading software exhibited greater literacy skills than those in a control group, Hobbs said.
To learn more about the i3Rural UPSTART Program, read the full blog or visit the i3 Waterford profile.