We love seeing the innovative ways districts use Waterford. At Stellar Elementary School in Colorado, students participate in "Camp Waterford," an after-school intervention program that uses Waterford curriculum. Here the students pose in their "Camp Waterford Stars" hats and hold up three fingers in a "W"—their camp sign!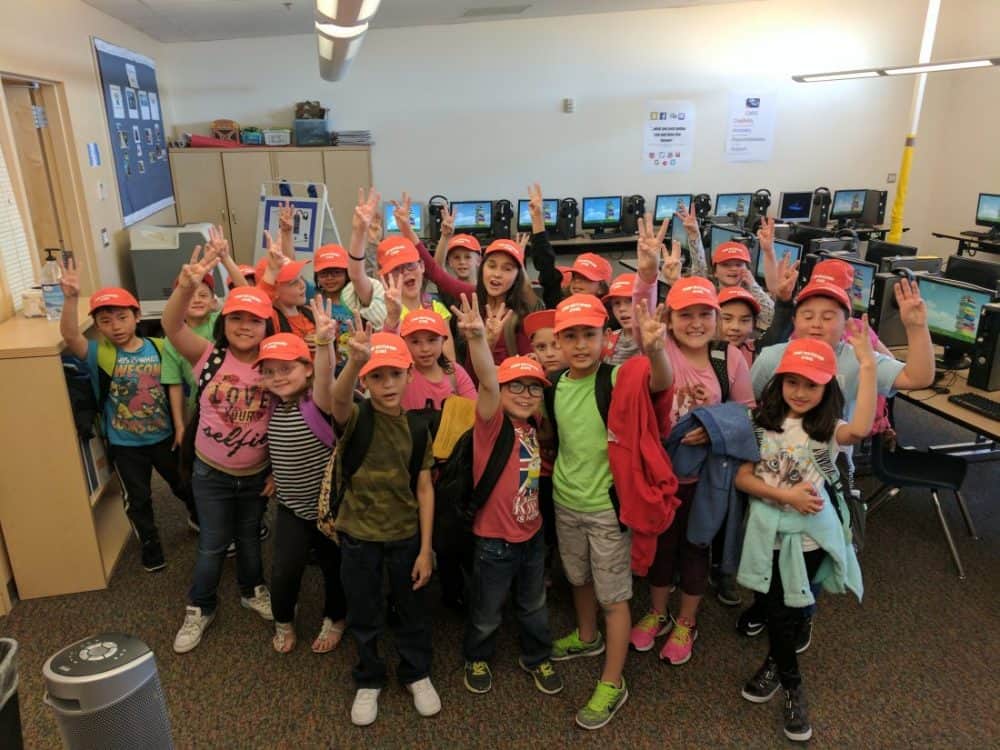 Adams 12 Five Star Schools is a public school district that serves the suburban area immediately north of Denver, Colorado. The district uses Waterford Early Learning with some 4,000 students in grades K-3 as an intervention tool for struggling readers as part of the Colorado READ Act.
The READ Act was passed by the Colorado Legislature during the 2012 legislative session, and focuses on early literacy development for all students—especially those students at risk of not achieving third grade reading proficiency. Based on mandatory assessments, the READ Act requires the creation and implementation of an individual intervention plan (called a READ plan) for students identified with a Significant Reading Deficiency (SRD). It also provides funding for curriculum and programs to support intervention efforts.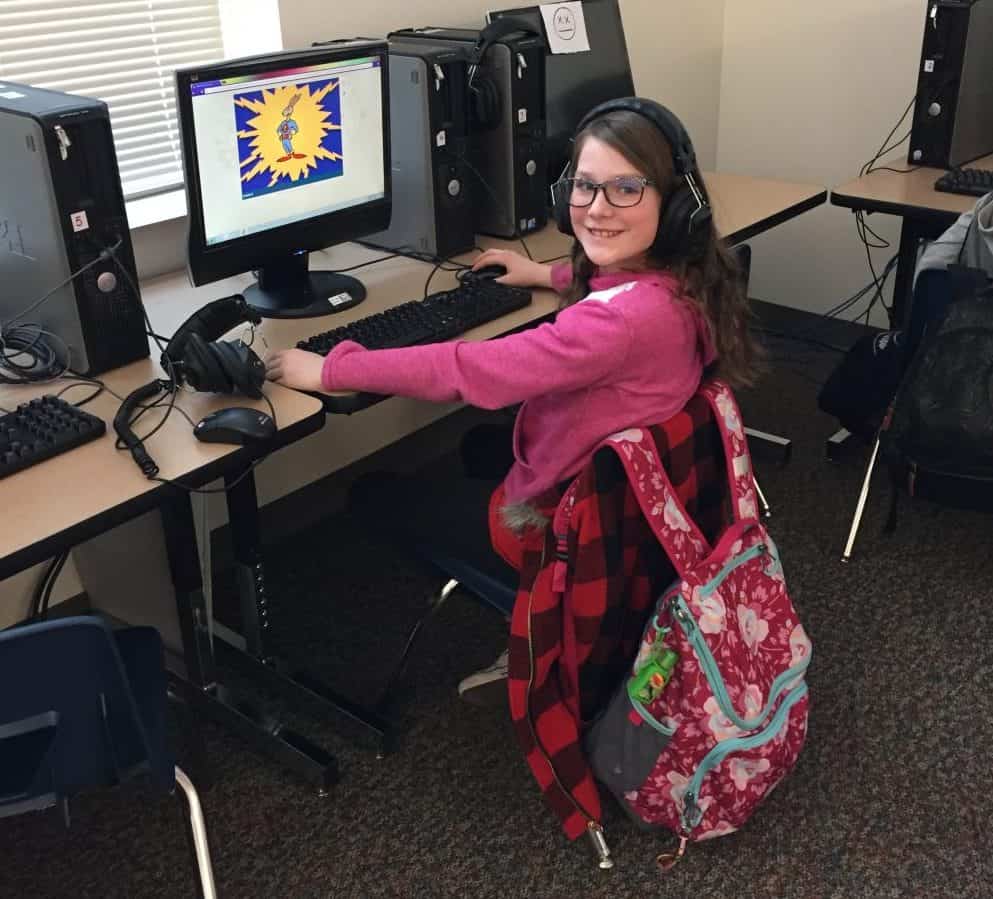 In addition to using Waterford in its K-3 classrooms, Stellar Elementary School educators came up with "Camp Waterford" as a fun and innovative way to help struggling students get extra reading support— and hopefully test off their individual READ plans in the spring.
Thirty students at Stellar Elementary School signed up to participate in the first camp last year, which ran for 45 minutes after school on Mondays and Thursdays from the end of February through mid-May and used Waterford curriculum.
"We took a total of 27 kids off of READ plans," Mary Lou Keirns, assistant principal at Stellar Elementary School, said of the 2016 program results. "Twelve of them attended Camp Waterford and the rest used Waterford as an intervention in their classrooms."
In comparison, Keirns said Stellar Elementary added three students to READ plans the previous year. She said Waterford also helped prevent under-resourced students from being put on READ plans.
"Camp Waterford was a huge success and made a difference for those attending," she said. "Some of the camp's kids were not on READ plans, but were bubble kids. None of those kids went on READ plans who attended Camp Waterford."
Stellar Elementary educators also saw a correlation between Waterford usage and student improvement. For example, second grade classrooms had the highest Waterford usage—and took the most students off READ plans. And usage reports across the school were consistent with the final results of PALS testing.
"I am happy that the teachers embraced Waterford and gave it a chance," Keirns said. "Our school (Waterford) usage in general went from the bottom to top of reports."
"All in all, Waterford made a difference for our kids."