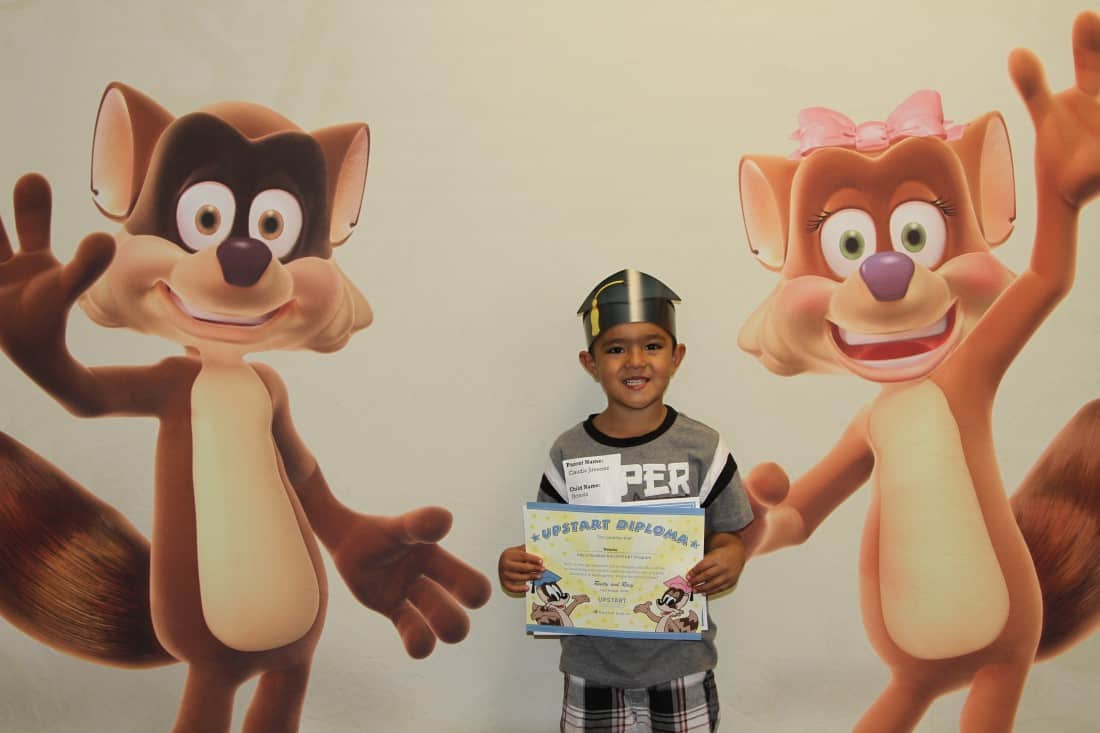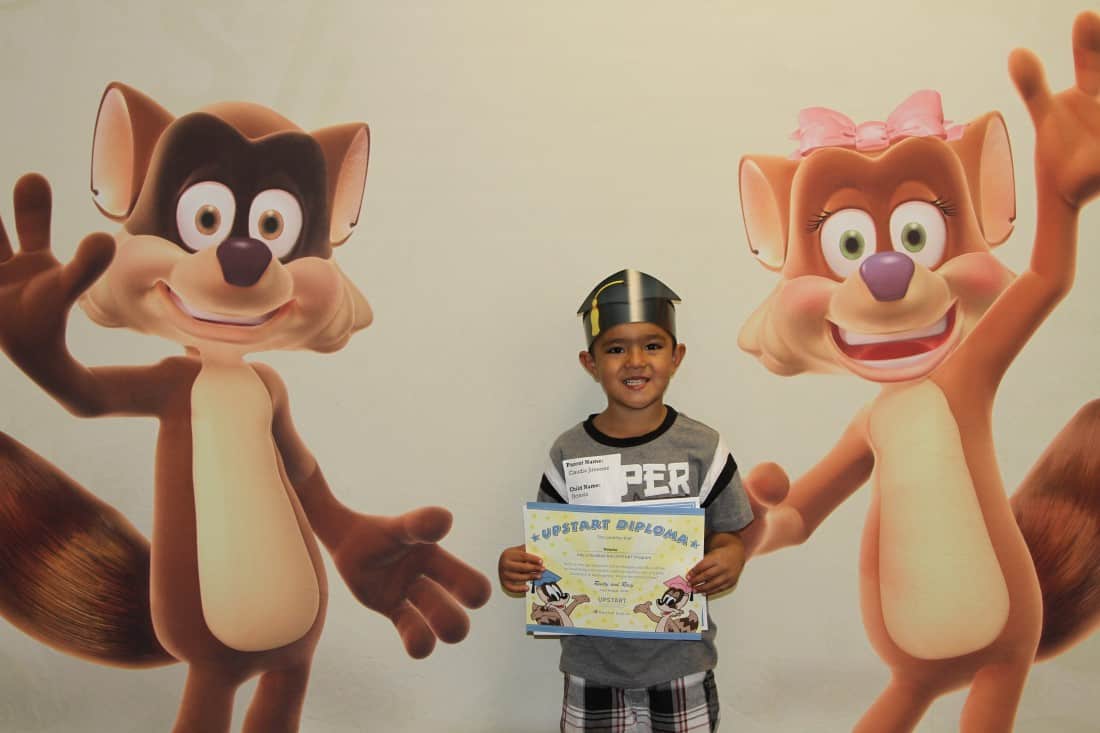 A report shows that UPSTART, our kindergarten readiness program that's used statewide in Utah, helps participating children develop early literacy skills before they start kindergarten, and it does so at higher rates than among children who don't participate.
The UPSTART program uses an early literacy curriculum delivered in the home through educational technology. The report on the UPSTART initiative in Utah suggests the program has considerable merit for delivering curriculum at home, teaching critical early reading skills that are known predictors of later school performance, and closing early learning gaps that disproportionately affect disadvantaged children. The report also shows that compared to similar nonparticipants, UPSTART produced:
Large positive effects in helping children learn how to read basic vocabulary words found in pre-primer reading programs;
An average of nearly 12 points higher on tests measuring children's ability to hear and see differences in words and in the letters of the alphabet, as measured by the Brigance Inventory of Early Development assessment;
An average of six points higher in learning how to pronounce letter sounds, learning how to tell the difference between letter sounds and in developing their vocabulary, as measured by the BaderReading and Language Assessment.
This latest evaluation of Utah's UPSTART program, which was based on the 2013-2014 school year, closely resembles results shown from previous years that UPSTART prepares children to enter kindergarten at or above grade level. Previous external evaluations found UPSTART children had learning rates on two well-known reading assessments two to three times higher than children in a control group.
The report on UPSTART's fifth year (2013-2014) was released by Evaluation and Training Institute, the external evaluator hired by the Utah State Office of Education to assess the program's effectiveness.
"We're extremely pleased with UPSTART's Year 5 results and grateful for the opportunity to continue preparing many of Utah's early learners for kindergarten," Benjamin Heuston, Waterford's president, said. "Closing learning gaps early is crucial for a child's development and for their future success both academically and as adults."
UPSTART was launched by Waterford Institute in 2009 in partnership with the Utah State Legislature to develop the school readiness skills of preschool-aged children. The legislature has expanded the program several times as there is continually growing demand and consistently positive results as evidenced by external evaluations and a 99.8 percent parent satisfaction rate. The program is now in its seventh year and is serving more than 6,600 children, or 16.5 percent of Utah's four-year-olds.
"UPSTART has been a great program and has been a very beneficial option for many families in our state," said Utah State Senator J. Stuart Adams. "Those children go on to perform at significantly higher levels on their pre-kindergarten assessments and avoid the remedial work necessary to get the children on track when they do enter kindergarten the next year. From the State's point of view and the participating parents' viewpoint, UPSTART is a classic win-win."
UPSTART is designed to work in the home, and it forms a unique partnership with parents and caregivers to ensure all children obtain the education necessary to start them on a path to success in school. Each family has an assigned learning coach to support the child's progress, and support is offered in English and Spanish. UPSTART's Parent Manager lets parents monitor their child's overall usage, progress and scores. Students use it for just 15 minutes a day, five days a week.
UPSTART is based on Waterford Early Learning, an award-winning curriculum software that is research-proven to help all children make significant cognitive gains, regardless of ethnicity, socioeconomic status or geographic locale.
Waterford was founded with the mission of using technology and interactive learning to close early learning gaps because of a crucial research finding: children not caught up to their peers by grade three are four times less likely to graduate from high school. In recent years, expectations for entering kindergarteners have become more academic. Children who enter kindergarten without some familiarity with print, letter and sound recognition, and beginning writing skills are at risk for falling behind in school. UPSTART helps achieve our mission by helping to close this gap for children who need it most!