New research shows Waterford curriculum at the preschool level has positive longitudinal effects for children through 4th grade.
A recent independent study published by the Utah State Office of Education shows children who used Waterford UPSTART the year before kindergarten saw immediate positive gains and were still outperforming state averages on standardized tests in grades first through fourth across language arts, math and science.
Download the full report here.
UPSTART combines Waterford's adaptive, personalized learning software with a high-touch parent engagement program to deliver Waterford curriculum in the home.
Utah's state-funded UPSTART program has prepared more than 18,000 Utah 4-year-olds for kindergarten. Each year, the program is evaluated by the state and each year studies show all children have higher academic gains when using Waterford—including children who are under-resourced (below 185% poverty), English Language Learners, and special education.
Does Waterford have a lasting effect?
Yes. The latest state report shows children who used UPSTART before kindergarten continually outperformed state averages in DIBELS and SAGE testing later in grades first through fourth. (All graphs from the Utah State Office of Education report.)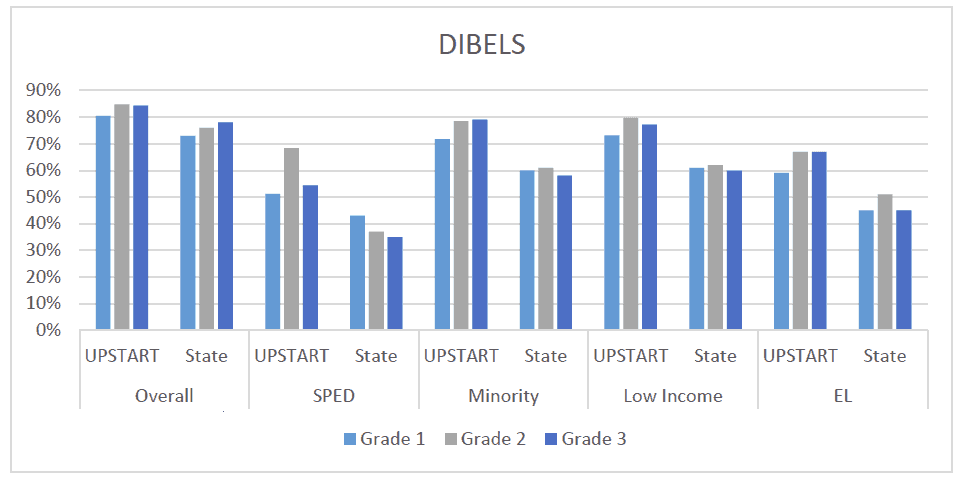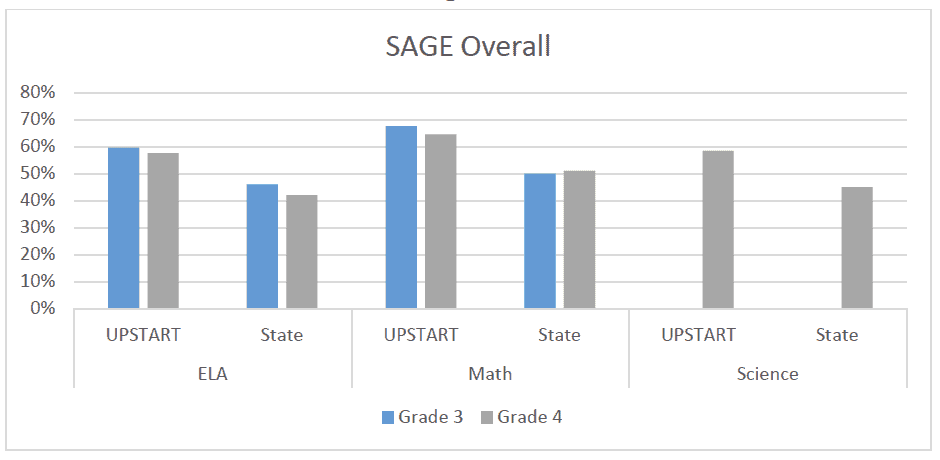 Those positive long-term effects weren't limited to just the overall results. The study also found positive longitudinal effects for special education (SPED), minority, low-income and English learner (EL) students.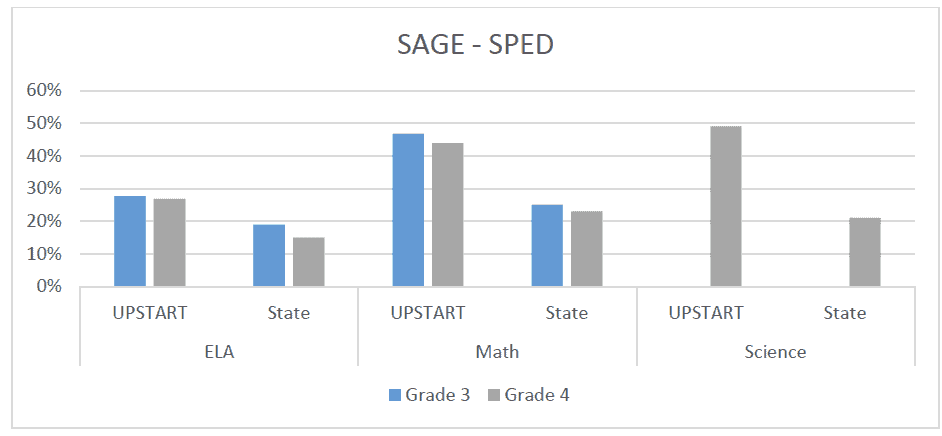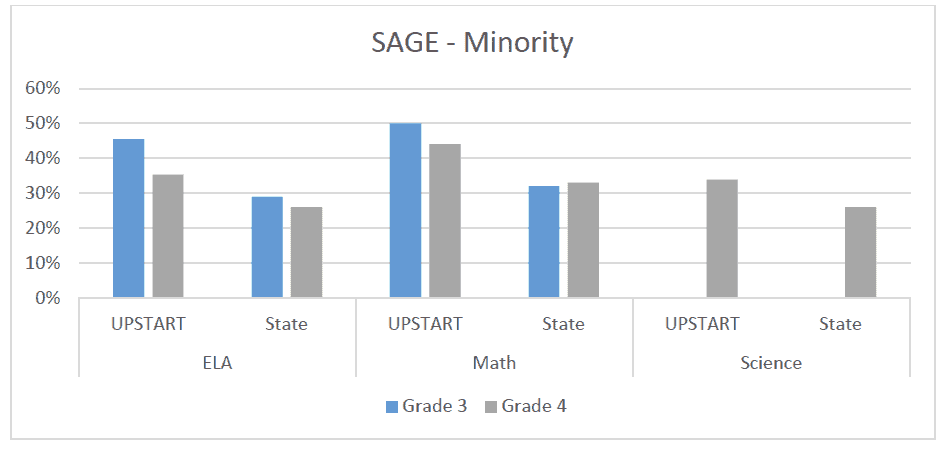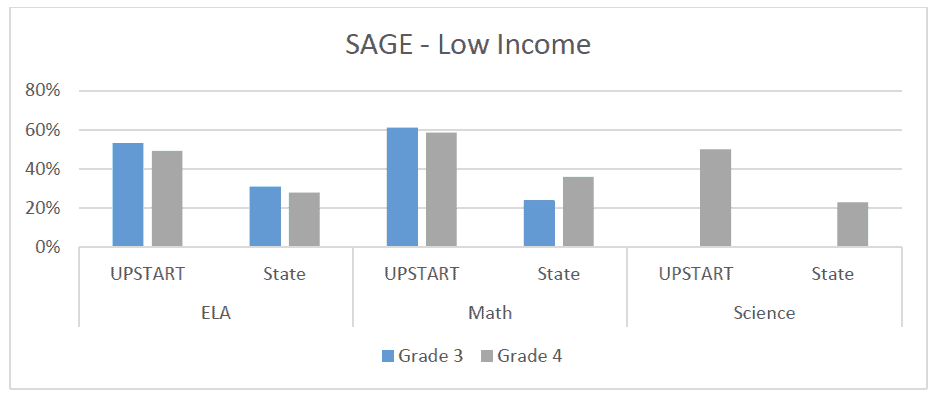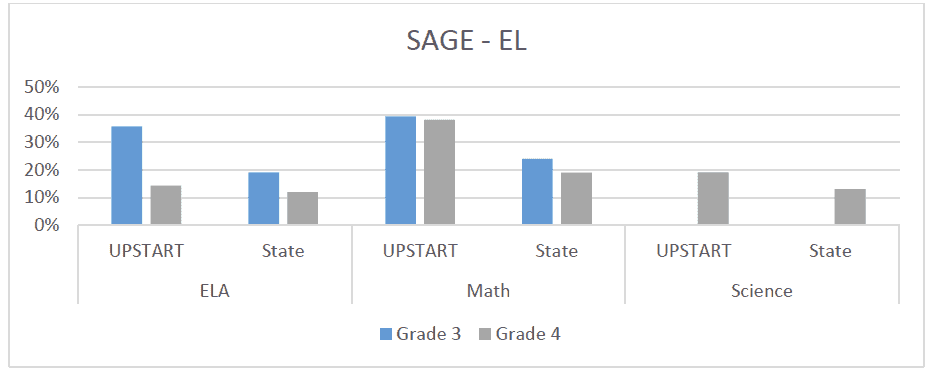 What does this mean?
Whether children are using Waterford at school or at home, the curriculum has been proven to have immediate positive effects for students who use it. This study also shows that these gains last, giving Waterford students a foundation of early literacy, math and science skills that impacts their long-term academic success.