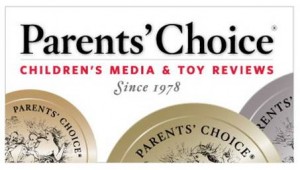 We're excited to share that our MyBackpack app is a 2015 Parent's Choice Award winner!
The Parents' Choice Foundation was founded in 1978 and is a nonprofit consumer guide to quality children's media. Each year, they award a select number of products — fewer than 25 percent of those submitted — with commendation. So, we're thrilled to be one of the few recognized!
Here's one of our favorite quotes from the review:
"This app contained an astounding amount of material; parents will appreciate the range of topics covered and the safe environment in which to explore them. Children will best enjoy all the stories to read and helping the squirrel earn helmets and move across the board in the math games. This app will provide many hours of fun and learning for children in preschool and the primary grades."
Have you checked out the MyBackpack app, yet? It's a free selection of Waterford activities, songs and books for the iPad that can be used alongside our adaptive learning software in the classroom or at home. Download it and let us know what you think!