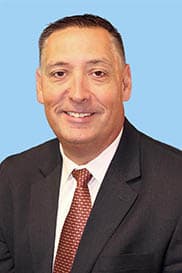 We at Waterford are pleased to recognize the Wichita Falls Independent School District (WFISD) superintendent Michael Kuhrt for his recent honor from the Texas K-12 Chief Technology Officers Council: the title of "Tech-Savvy Superintendent of the Year." The award honors superintendents who work to incorporate and promote the use of technology throughout their districts.
Kuhrt joined the WFISD in August 2014 as the associate superintendent, having had nine years' experience as superintendent in two other Texas school districts, Dayton ISD and Giddings ISD. After the departure of the previous superintendent, Dr. John Frossard, Kuhrt was unanimously voted as his replacement after less than a year as associate superintendent and having served as interim superintendent.
In August 2017, the district announced the completion of the new Career Education Center, a high-tech-minded facility that will graduate its first group on seniors in May 2018. Kuhrt has also spoken out about the importance of making early education a priority in the district.
As part of Superintendent Kuhrt's dedication to early education and integration of education with technology, the WFISD began offering Waterford UPSTART in January 2018 to 100 families following parent training so the program can be used at home with four-year-olds who are not currently enrolled in a day care, Head Start, or a PreK program.
WFISD is the first school district in Texas to implement the Waterford UPSTART kindergarten-readiness program after a unanimous board vote in December 2017. Quoted on the district's website, Kuhrt has said of the use of technology, "There are so many different ways to customize learning for kids that we've never had before in the history of learning. Personalized learning for so many kids is now possible."
Waterford UPSTART provides that personalized learning with its adaptive software that adjusts lesson plans according to the progress the student makes over the course of the program. Learn more about Waterford UPSTART at WaterfordUPSTART.org.
Listen to the Podcast produced by Ed Talk Radio speaking with Mike Kuhrt about his success at Wichita Falls Independent School District.