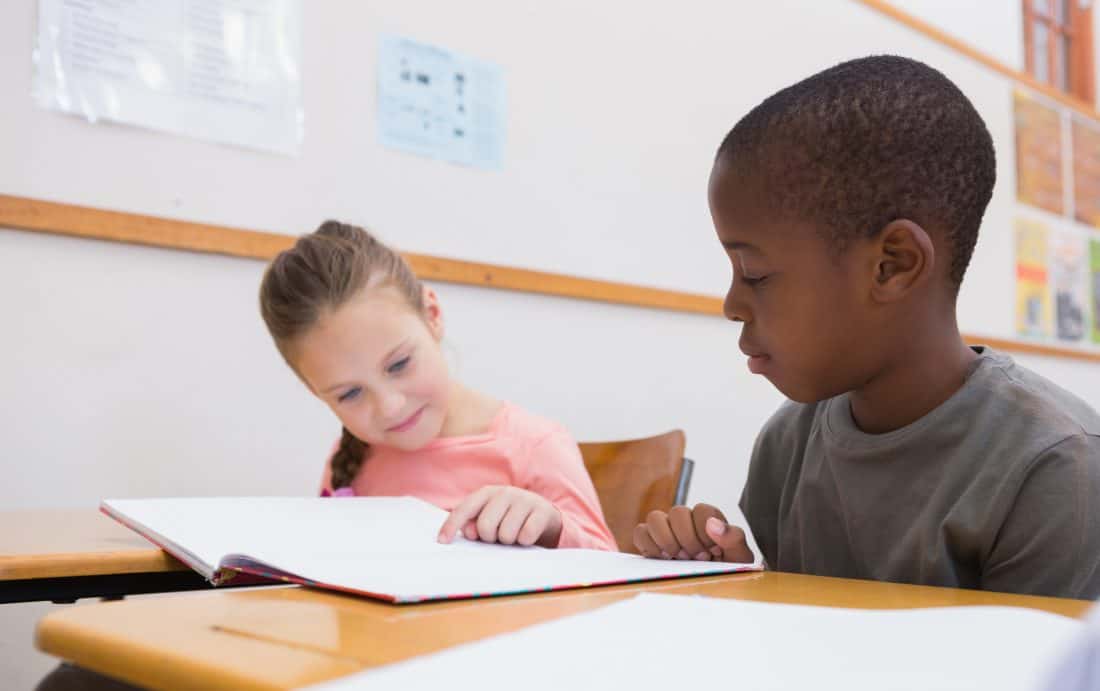 New Albany Floyd County Consolidated School Corporation (NAFCS) in Indiana uses Waterford Early Learning as a reading intervention tool in its K-2 classrooms. Research shows the adaptive curriculum is helping to close early literacy gaps for struggling readers across all student populations. The district is also piloting Waterford's at-home kindergarten readiness program with about 100 students in an effort to better prepare incoming students.
CHALLENGE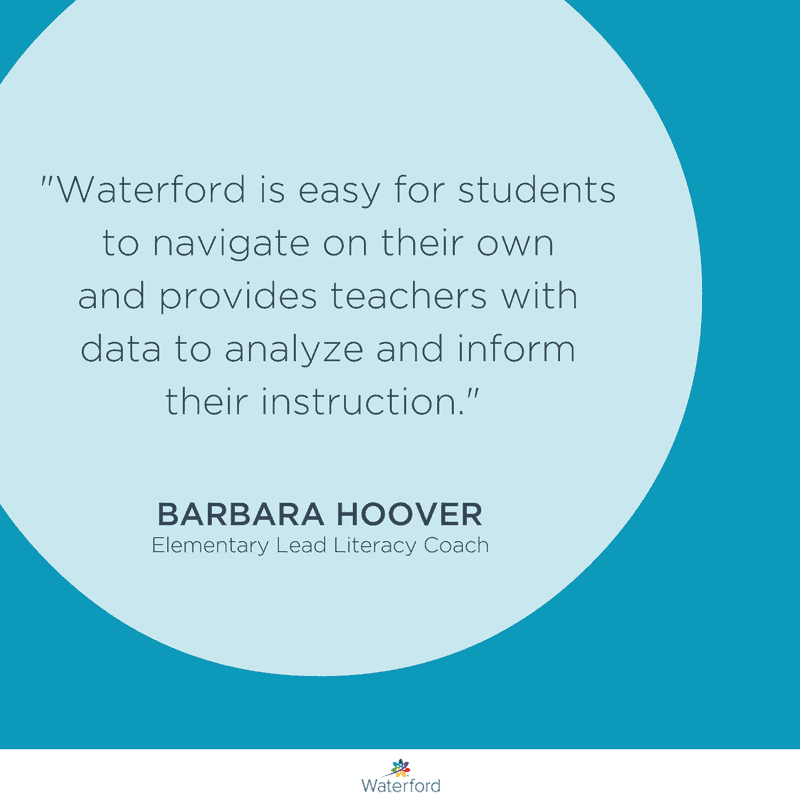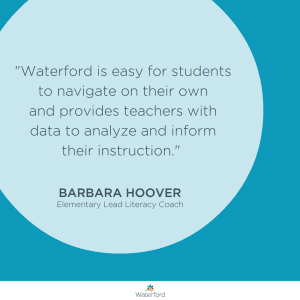 Floyd County is situated in the Hoosier Falls region of Indiana, and covers 150 square miles ranging from the Louisville metropolitan area to more rural populations. Students come to NAFCS with a wide range of reading abilities.
To help its below-level readers in kindergarten through second grade, the district needed a quality, research-based intervention tool. It was important that tool be able to differentiate instruction to help meet each student's individual needs in order to help close early literacy gaps.
SOLUTION
NAFCS implemented Waterford Early Learning's reading curriculum as a Tier II intervention tool for about 12,000 children in grades K-2 across its nine elementary schools.
"In addition to high quality reading instruction, Waterford is a quality research-based intervention," Barbara Hoover, elementary lead literacy coach, said. "Waterford is easy for students to navigate on their own and provides teachers with data to analyze and inform their instruction."
Waterford keeps students engaged and on task, Hoover added, and professional development and support services help teachers and administrators get the most out of their implementation. "The technical assistance and training provided by Waterford has been top notch," she said.
The district is also piloting Waterford's at-home kindergarten readiness program UPSTART with about 100 preschool-age students. Independent research shows students who participate in UPSTART enter kindergarten ahead of their peers—and maintain those gains on standardized tests through fourth grade.
For NACFS, the hope is that UPSTART helps students enter kindergarten ready to read, able to identify upper and lowercase letters and have a strong foundation in phonemic awareness. "The kindergarten teachers in our district will assess students upon entry next school year and are looking forward to seeing the impact UPSTART will have on our incoming students," Tony Duffy, director of elementary education and title I, said.
RESULTS
"With Waterford, teachers feel they can better meet the needs of below level readers by providing them with individualized and motivating curriculum," Hoover said. Research supports those feelings.
To measure their students' progress, NAFCS tracked groups of first and second graders during the 2015-2016 school year, comparing pre- and post-test scores on the Developmental Reading Assessment (DRA) for students who used Waterford Early Learning's reading curriculum and students who did not. Student improvement throughout the year was measured by their gain scores as a percentage of their initial scores.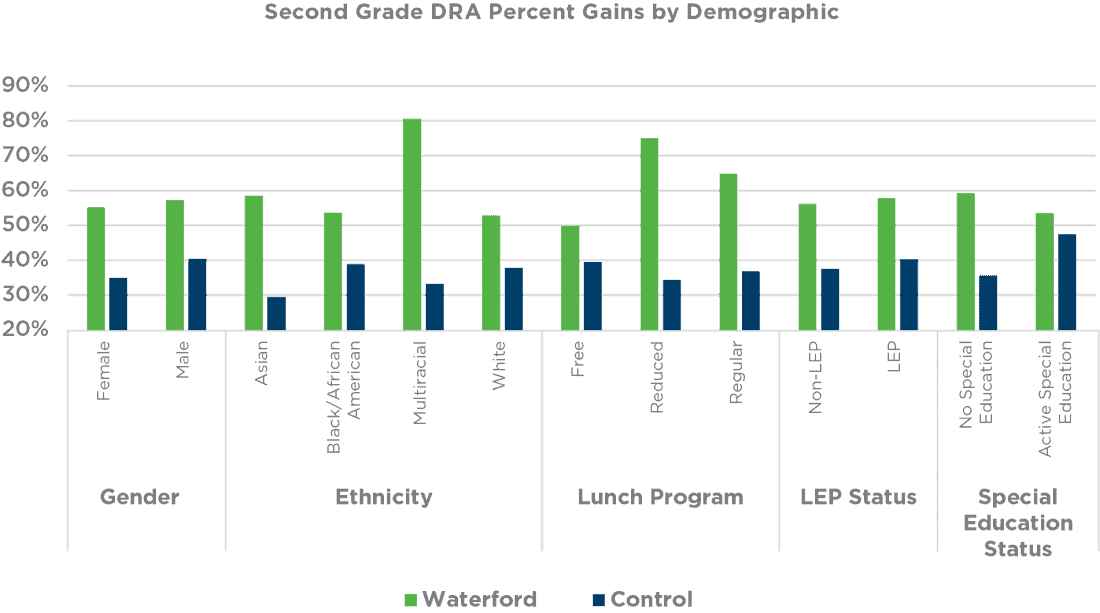 The results were exciting. First and second grade students who used Waterford had significantly higher percent gains than the control groups. In first grade, students who used Waterford had percent gains of 205.78 on the DRA compared to just 156.06 for control students. Second graders saw even more significant differences. Students who used Waterford made percent gains of 56.32 while control students gained 37.70—an effect size of .7.
The research study also showed students who used Waterford had higher gains regardless of gender, ethnicity, income, Limited English Proficient or Special Education status.
"Students feel more confident as they move through the program and become better readers. Teachers feel better equipped to meet the needs of struggling readers," Duffy said. "The individual student, teacher, and class data is utilized in addition to our district level assessments to better inform instruction and determine next steps with struggling readers."