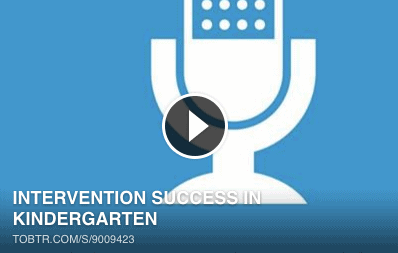 In fall of 2014, Amphitheater Public Schools in Tucson, Arizona was faced with one of the most complex groups of children they'd ever seen walk into one of their schools—a class of 90 kindergartners who were not ready for school academically, behaviorally or socially. As Chief Academic Officer, Dr. Roseanne Lopez knew the district needed to act and began planning new programs and interventions.
The district purchased Chromebooks for those kindergartners, set up learning stations in the classroom and bought Waterford Early Learning, a computer-based, adaptive learning curriculum. In one day, Dr. Lopez and a Waterford specialist got all 90 kids started on the program. In just the second half of the school year, those students saw gains to get them back on track.
Dr. Lopez also reached out to community groups and, with the help of a local nonprofit called Literacy Connects and United Way, started a kindergarten classroom program this past year where each student is assigned a volunteer community mentor who comes in and reads to them twice a week for 20 minutes each time. At each visit, students are also given a book to keep—building their home library to more than 60 books by the end of the school year! With the community program and Waterford, this year's class has seen even more remarkable results.
You can hear more about Dr. Lopez and Amphitheater's incredible intervention program on this episode of Education Talk Radio, where she shares more about the challenges Amphitheater has faced and how they've intervened successfully.