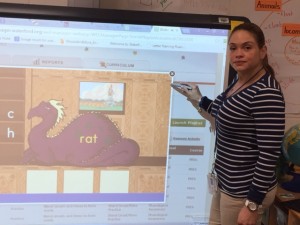 What a creative and fun way to encourage your teachers to see their usage goals through to the end of the year!
Even better, teachers in the district say they're loving the Waterford curriculum and the results they're seeing with their students.
"Waterford has really helped me individualize lessons to meet the needs of my students," Loren Herndon, a PreK teacher, said. "It provides me with insight into what they are struggling with to make my lessons more meaningful."
As the end of the school year draws near, it can be hard for everyone — teachers and students — to stay focused and keep a consistent schedule. One of our Waterford school districts came up with a clever way to keep Waterford usage up through the end of the year: a digital walkathon!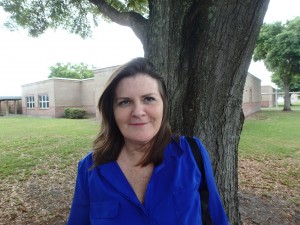 Here's how it worked: Teachers who maintained an average between 80-100 percent of the district's usage goals for 10 instructional days were recognized with a special invitation to a Waterford instructional training. Teachers who maintained an average usage between 80-100 percent for 20 instructional days were recognized with certificates of excellence for each child and staff. These teachers were also entered into a drawing to get to attend an educational conference.
Marybeth Ivey, another PreK teacher, appreciates how the curriculum works with her students who have individual education plans.
"Waterford has been great for our many IEP students, allowing me to see growth in hearing/language delayed students' skill levels," Ivey said. "Waterford's direct instruction allows me to see they comprehend concepts without them needing to use their language skills."