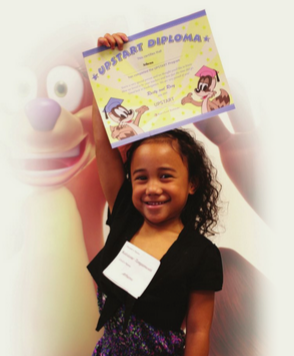 We have exciting news: The Utah State Legislature approved an extra $1 million for UPSTART in its education budget yesterday!
This means that an additional 1,000 preschool-age Utah children will be able to join UPSTART, Waterford's in-home, technology-delivered school readiness program that gives preschoolers personalized reading, math and science lessons. With the new slots, 15 percent of Utah's preschoolers will soon be using UPSTART.
The additional state funding will also allow us to continue to build on recent momentum in Utah's rural districts.
Utah's legislature first funded the UPSTART program in 2008. Then, based on the program's success, Waterford was awarded an $11.5 million i3 federal grant in 2013 to expand to Utah's 18 most rural school districts. The i3 grant has made it possible to reach 940 children in the rural districts this year, many of whom have little or no access to other preschool options, and has grown awareness and interest in those communities. But the i3 grant is a five-year project that only pays for participation for those students for one full year and then during the summer for the following four years.
The state's additional funding for UPSTART will help us work directly with rural superintendents and school districts to serve their greatest needs and maintains UPSTART's ability to reach the most rural parts of the state.
We're thrilled to have the chance to help prepare even more Utah kids for kindergarten! If you're interested about how UPSTART might work for your school district or state, get more information here.