We're constantly impressed by the creative ways teachers take their Waterford implementation above and beyond. Here our professional services team shares some tried-and-true ideas from teachers using Waterford. Use them to spark your own ideas or to improve personalized learning in your classroom!
AIKEN COUNTY SCHOOL DISTRICT, SC
Meeting the needs of ALL students
Kayce Buchanan, First Grade Teacher, Redcliffe Elementary
Kayce creates bi-weekly location goals for each student to reach based on his or her Waterford reports. She checks student reports every Friday and praises each student with a treat when they reach their "individual" goal.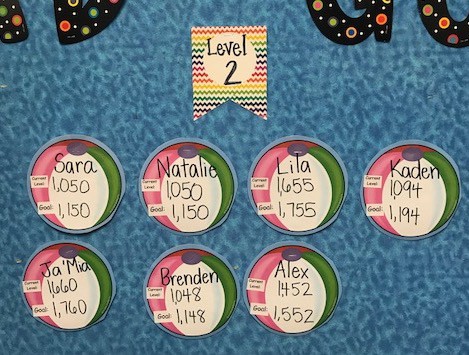 Alexis Hallingquest, First Grade Teacher, Oakwood Windsor Elementary
Alexis enabled our new Spanish language support feature for her student who has only been in the United States for a short time, and is using it to provide her extra instruction to better support her transition. Here they are working together:
MOBILE COUNTY PUBLIC SCHOOLS, AL
1:1 iPad implementation
Kimberly Shaw's Prek classroom at Leinkauf Elementary School in Mobile County Public School System (AL) was recently the recipient of a PNC Bank early education grant. 
The grant provided students with 1:1 iPads, the charging cabinet, headsets, and tablet protective covers.
This is Mobile's first whole class iPad implementation of Waterford where each child has an iPad as they complete their Waterford sessions simultaneously within their classroom setting. 
Kimberly and her auxiliary teacher, Veronica Carstarphen, shared that their students are benefiting from the new technology in combination with Waterford's Prek curriculum. Just watch their class in action!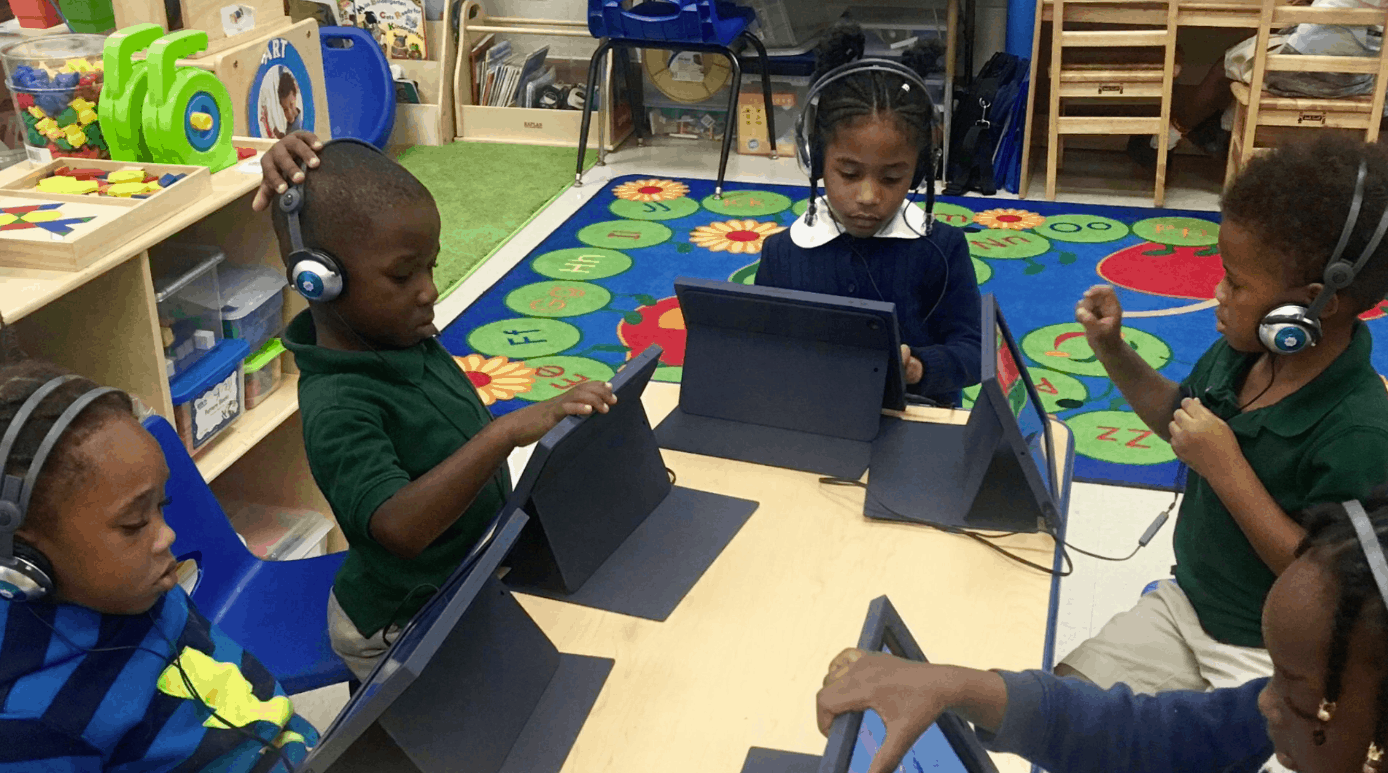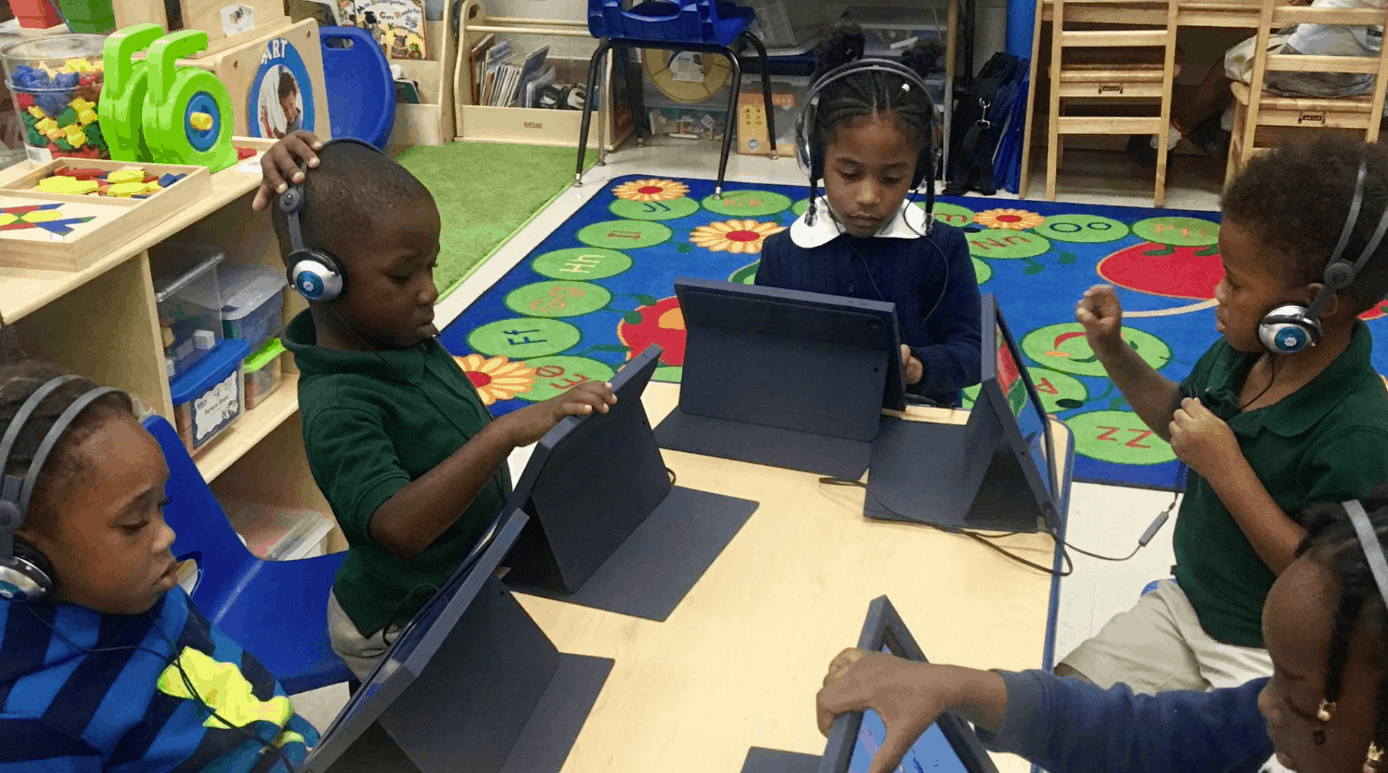 ROBESON, NC
Engaging Families and Maximizing Teacher Resources
Professional services consultant Marla Myers writes, "Sharon Oxendine at Piney Grove Elementary is amazing! She went to Waterford this summer and they presented the new teacher manual, so when I visited her class, we looked through it and she was thrilled to get started using it!" Here's a snapshot of how Sharon's using Waterford in her classroom:
Sharon modeled a science lesson from the

 

Playlist Folder –"Taste"

Then the children sang their favorite song –"Days of the Week"

Sharon has one iPad and three computers for her students (She goes to the lab once a week)

She has a motivational bulletin board,"Our Waterford Flock Rocks"

Sharon sends home a Progress Report every Monday for each student

Sharon also sends home the Objective Detail Report once a month

Sharon is utilizing the Quadrant Activity once a month and making lesson plans

 

for her class and individual students from her Area of Difficulty Report

Sharon is keeping a data notebook with tabs for each Report 

and printing Progress Reports Weekly

Sharon presented Waterford Home Access at the home visit and sent home these resources: M

onthly Achievement Index Calendar; Parent Understanding Checklist-Home Access; Parent Quick Tips to get started on Home Access; Parent Welcome Letter for Home Access; and SmartStart Achievement Index Map.
____
Thanks to these teachers for their great examples and all they do to support children every day! We're proud to be your partners in the classroom.