We have exciting updates for you about our i3 grant work!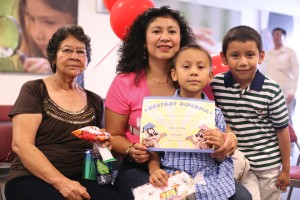 In January, Waterford was awarded $11.5 million from the Investing in Innovation (i3) 2013 federal grant competition for our early education curriculum and in-home preschool program UPSTART. Now, 18 rural Utah school districts have officially signed on to participate in the grant research with us!
As part of their involvement in the i3 program, preschool-aged children from each rural district will participate in the UPSTART program until kindergarten. After kindergarten, they will use UPSTART's adaptive curriculum during the summer months after kindergarten, first and second grade.
We're thankful for the enthusiastic response we've received from Utah's rural school superintendents, and are looking forward to working with all of these districts!