Teachers, we know how hard it can be to plan remote activities that are engaging and educational. Luckily, there are plenty of Internet resources available at your fingertips—with options for both synchronous and asynchronous learning-based classrooms.
We've organized this list into two sections to help you better find what you need. The first section includes 25 educational tools that can help you plan online activities for your classroom. The second section features 25 team-building and social-emotional group activities your students can complete from home.
25 Online Educational Activities for Classrooms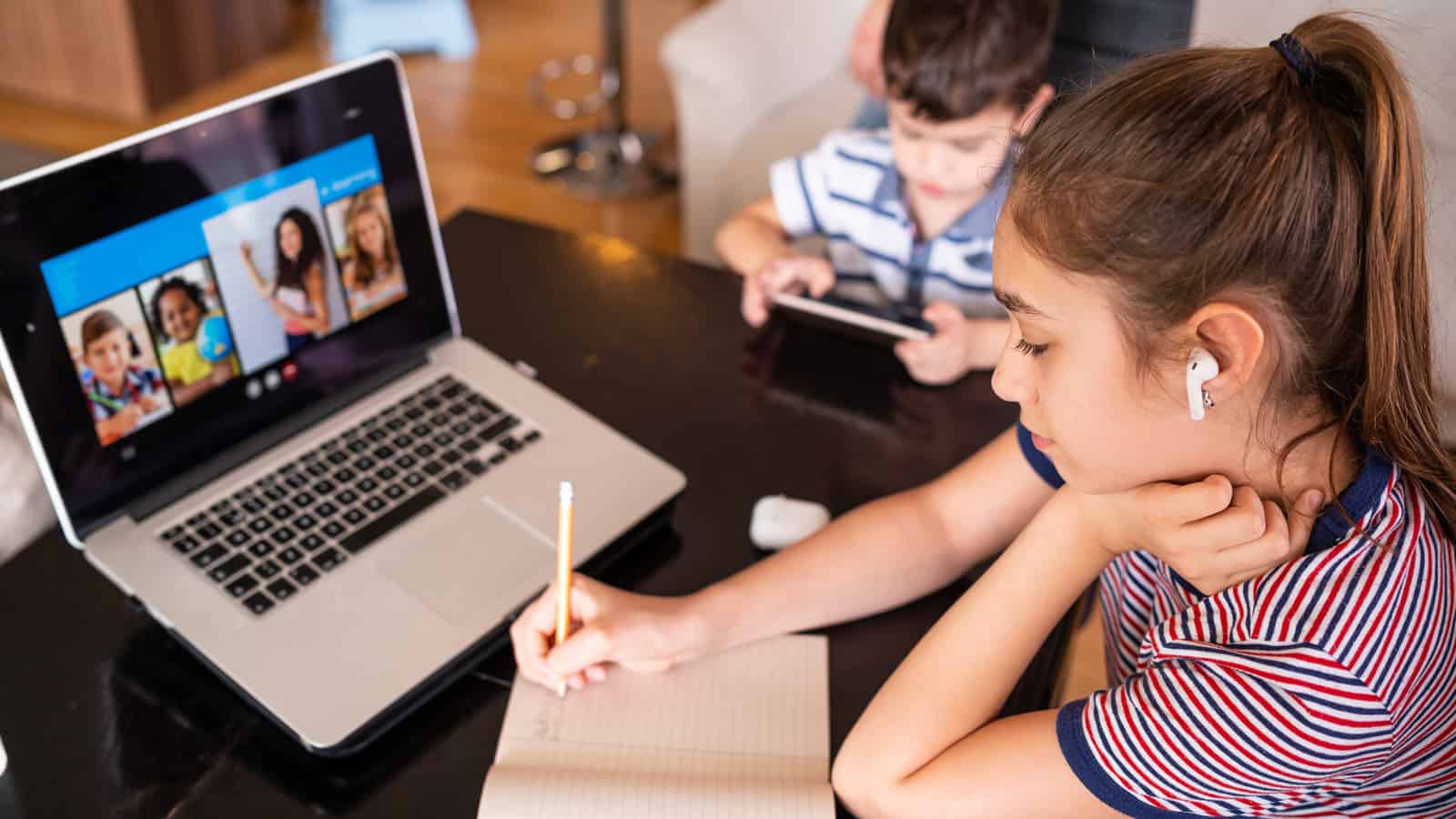 1. Take a virtual tour of the San Diego Zoo, Easter Island, or even Mars with your class.
2. For a fun virtual science activity, use the games and quizzes at National Geographic Kids to teach your students about animals.
3. Share a Wonders with Charlie video to explore fascinating topics like ancient history, genetics, and music in a way that's accessible for children.
4. Read a news article from TIME for Kids as a class, then hold a discussion on your students' impressions and opinions.
5. Try this free Math Mystery activity, which can be a fun virtual way to practice elementary-level skills.
6. For a virtual art activity, pick an Art for Kids Hub tutorial and follow along to help your students create their own masterpieces.
7. Play a round of Classroom Jeopardy using a topic you're studying in class with this free template.
8. Use Google Arts and Culture to explore a variety of interactive art activities as a class, including music makers and artsy jigsaw puzzles.
9. Share an article or game from Highlights Kids to learn about scientific topics in a fun and age-appropriate way.
10. If you teach your elementary students music, consider putting on a production of a Zoom play for young students.
11. The free coding games on Tynker can make for fascinating virtual STEM activities.
12. Play a game of virtual pictionary to practice both writing and drawing skills.
13. For educational videos you can watch with your class, try Crash Course Kids—a free resource with plenty of history lessons and games co-founded by bestselling author John Green.
14. Learning for Justice has plenty of online articles, videos, and other resources for teaching social studies in an inclusive and informed way.
15. Try the Almanac for Kids resources to teach students about biology and the weather.
16. To explore tons of different places around the world with a panoramic view, try 360Cities for a fascinating online geography activity.
17. Use this "Tinkering at Home" activity from the Exploratorium as a guide for helping your students make inventive projects remotely.
18. For a daily dose of inspiration, watch a motivational video together at TED Talks for Kids.
19. If you're looking for a virtual classroom read aloud, Audible Stories has plenty of free audiobooks for preschool through high school-aged students.
20. PBS Kids has plenty of online math games that can be great for practicing important skills with your students.
21. Explore Ask Dr. Universe with your students, a resource where children can ask STEM researchers at Washington State University educational questions.
22. For an imaginative way to practice vocabulary and grammar, fill in a few online Mad Libs.
23. For older elementary students interested in art, try Kids Think Design—an interactive website about how to see the world like a designer.
24. Use the resources found on NASA Kids' Club to teach your students about astronomy in a way that's easily accessible from home.
25. For inspiration on digital citizenship activities, use Common Sense Media's educator resources.
25 Virtual Classroom Icebreakers and Social-Emotional Learning Activities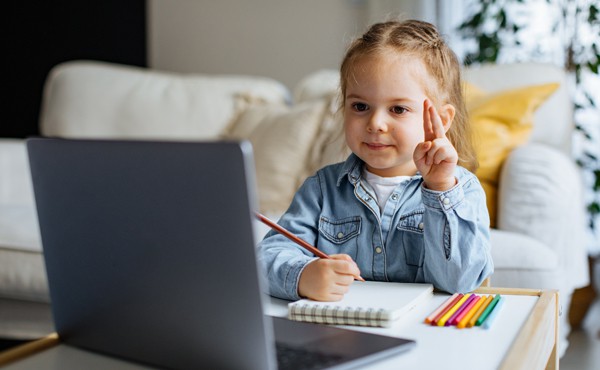 26. For a mindfulness activity you can do virtually, try this kid-friendly meditation as a class.
27. Use this growth mindset activity guide to practice a positive psychological skill with your students.
28. Hold a virtual show and tell as an opportunity for your students to share something that means a lot to them.
29. Hold a quarantine dance party! Turn on your Zoom cameras, play some upbeat music, and dance your hearts out.
30. This D-icebreakers activity is perfect for sharing along with a virtual dice tool (Google has one that you can access just by searching "virtual dice").
31. Use this list of check-in questions to make sure your students feel supported and well while they're away from the classroom.
32. For an activity that encourages teamwork skills, set up one of these free digital escape rooms.
33. Play a Zoom-modified game of Guess Who using your classrooms' favorite fictional characters—or book characters you have learned about this year.
34. Split your students into groups and share these discussion prompts to help them get to know their classmates, even if they have not met in person.
35. Set up a remote scavenger hunt and hold a competition to see which student can complete their list first.
36. For virtual fitness activities that can help your students get their wiggles out, follow a GoNoodle video together.
37. Hold a virtual spirit week—because you can still have school pride while you are apart.
38. To teach students healthy eating and fitness skills, these motivation minute videos can be a helpful resource.
39. Try this one word chat activity (#3 on this list) to help your learners communicate and discuss how they're feeling.
40. Try virtual bingo for an online activity that can help your students feel refreshed after a productive class lesson.
41. Play Virtual I Spy together and see how many objects you can spot.
42. Try one of these online twists to classic "minute to win it" games to get your students moving and having fun.
43. To help older elementary students get to know each other, help them make their own Vision Boards to share with the class through their cameras.
44. Watch one of these movies that inspire empathy according to Common Sense Media and take time for a discussion afterward.
45. Edutopia suggests splitting your students into pairs and having them "interview" each other for a one-on-one bonding activity. The discussion prompts in #34 of this list can be a great addition to this activity.
46. Coloring can be a great mindfulness activity. For a virtual twist, use this online color by numbers resource with your students.
47. Play Two Truths and a Wish (#6 in this list), a game where students share two things that are true and one thing they wish to become true and their peers guess the wish.
48. Use one of these virtual brain breaks to help your students de-stress throughout the day.
49. Try this What Kind of Animal? game, which lets students share something about themselves while learning about another classmate.
50. These virtual name games help your students remember their peers' names, which can be tough when in-person class isn't an option.