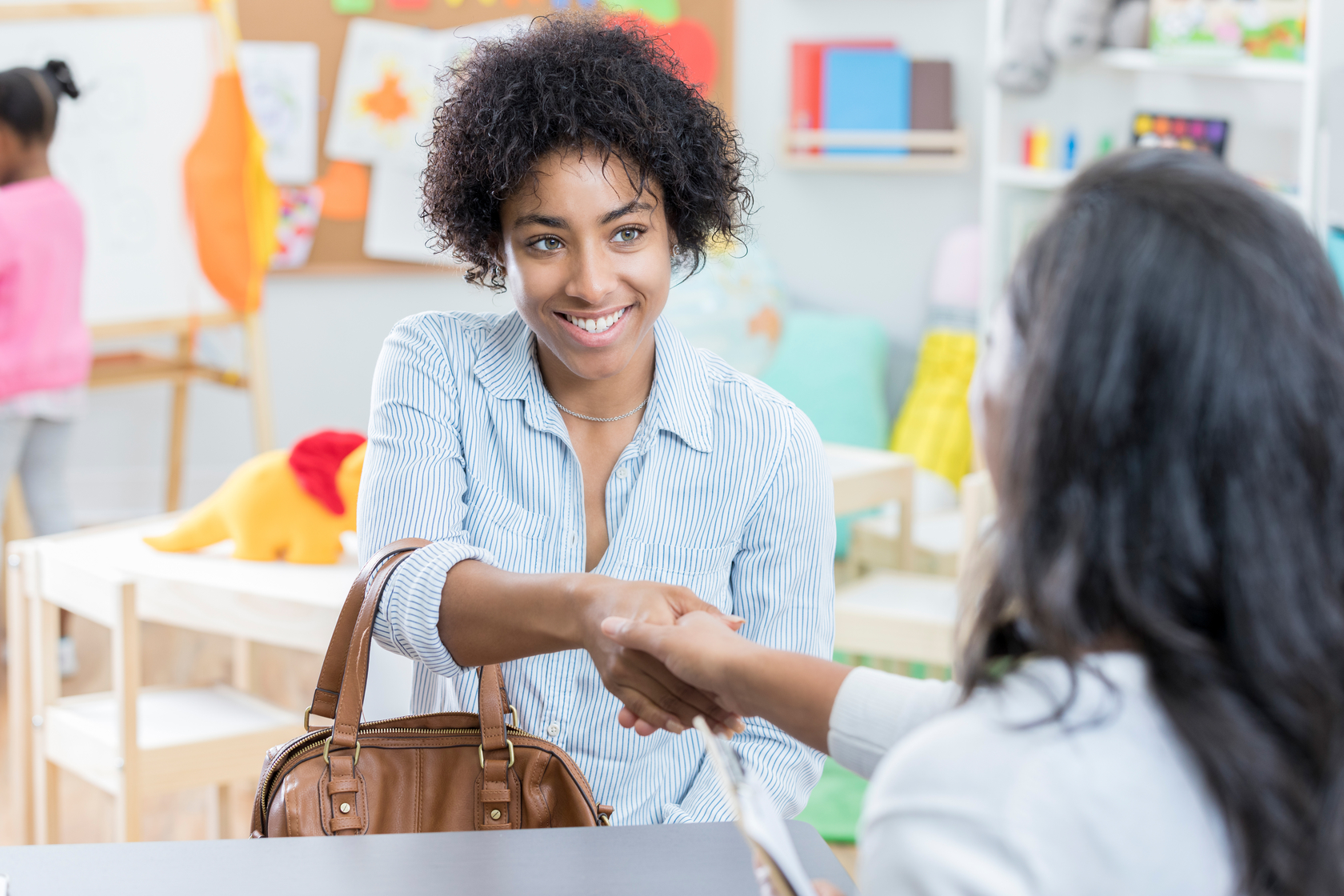 When educators added one thing to their schools, their under-resourced students' grades improved immediately.[1] They also noticed higher homework completion rates, more classroom participation, and fewer absences.[2],[3] Parents even seemed more satisfied with how teachers ran their classrooms. Teachers, too, saw themselves as competent and more fulfilled.
What was this magical element that revolutionized their classrooms? Communication.
Communication acts as a bridge to engagement and, ultimately, strong parent partnerships. When you make an effort to contact parents, you're saying that you value their insights. Parents who might otherwise feel uncomfortable reaching out then know that they're welcome to do so. Once parents and teachers establish that first connection, they can work together to help students reach their academic potential.
If you're ready to turn communication into collaboration, learn what two-way communication is and how you can bring it into your parent partnerships.
The Importance of Parent-Teacher Communication
Children whose parents and teachers engage in face-to-face communication are more likely to:
Complete homework assignments
Earn higher grades [6]
Participate in class
Feel positively about school [7]
They are also less likely to:
Need classroom redirection or discipline [8]
Receive frequent absences
Fail classes [9]
Experience high stress levels [10]
The number of parents and teachers who communicate regularly are dwindling, especially as their students grow older. When students move from preschool to kindergarten, parent-teacher communication immediately drops.[4] Approximately 59% of parents report never receiving phone calls from elementary school teachers. And worse, less than half report being "very satisfied" by their parent-teacher communication.[5] Despite the academic benefits, neither parents nor teachers seem interested in communicating.
But when teachers and parents work together, they can equip students for academic success. The benefits of communication reach far beyond the student level, too. It's often the first step to long-term parent engagement. When parents and teachers communicate, parents are more likely to trust teachers and appreciate their impact.[11] And teachers who communicate with parents report feeling happier and more competent as an educator.[12] Building parent partnerships with communication is more than just optional. If they want to better their classrooms, teachers should view it as a key responsibility.
One-Way vs Two-Way Communication
One-way communication is:
Linear
Authoritative
Limited
Two-way communication is:
Interactive
Equal
Feedback-oriented
If you want to make parent engagement a cornerstone of your classroom's foundation, choose meaningful connection over distance. The best way to do that is prioritizing two-way communication. Don't know the difference between one- and two-way communication? While these words might feel like educational jargon, the difference is more intuitive than you'd think.
One-way communication is information that only goes from the sender to the receiver. Generally, it does not involve a reply from the receiver. Because the purpose of one-way communication is to inform, persuade, or command, no reply is needed. The sender usually takes an authoritative position over the receiver, who acts as a listener. In a classroom setting, examples of one-way communication can include newsletters, lectures, or announcements.
Two-way communication, however, is correspondence that goes back and forth between the sender and receiver. In this situation, the sender and receiver are equals. Both listen to each other and share their thoughts or questions. A few examples of two-way communication in classroom settings include parent-teacher conferences, phone calls, and committee meetings.
While one-way communication has a time and place, too much can make parents feel left out of classroom decision making. Parents are often more receptive when teachers use two-way communication.[13] To encourage parent involvement in schools, try engaging parents with two-way communication whenever it's possible. Instead of sending students home with a failing grade slip, for example, you could call their parents and create an improvement plan together. The more you reach out to parents personally, the closer you'll be to building positive parent relationships.
Effective Communication Strategies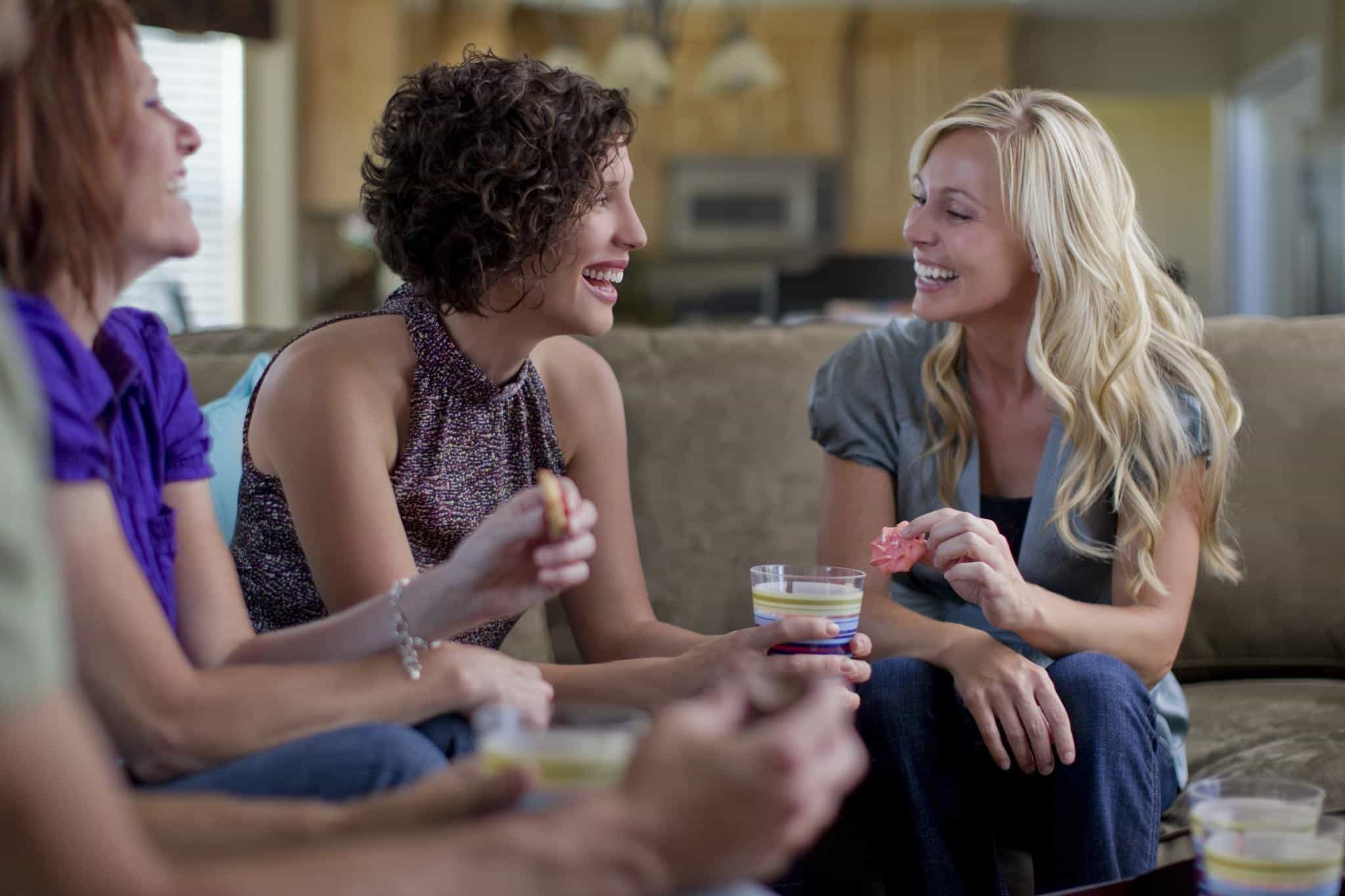 Now that you know how to engage parents with two-way communication, the next step is finding the right approach. Connecting with parents isn't a cookie-cutter process, and what works for some parents might not work for others. That's why trying a variety of communication strategies can help you engage your entire classroom instead of just a few families. Use these parent communication strategies for teachers to involve as many parents as possible with your school.
In-Person Communication
In-person communication is exactly what it sounds like, and it's one of the most effective ways to make parent partnerships. Whenever you engage with a parent face-to-face, you're using in-person communication. Volunteer opportunities, open houses, parent-teacher conferences, and after-school events are all ways you can apply in-person communication.
This form of communication doesn't have to stay confined to the classroom, either. If parents have a hard time making it to the school, home visits are another effective way to communicate with parents. And the benefits are substantial. Students whose parents and teachers engage in routine home visits are more likely to read at or above their grade level and less likely to have frequent absences.[14]
Technology-Based Communication
Technology-based communication is a "new frontier" in many ways because it's constantly changing and encompasses so many outlets. Whether you're calling home or updating one of the many parent-teacher communication apps available to keep parents updated, you are using tech-based communication. You can also utilize tech through class websites, emails, texts, video conferences, and social media.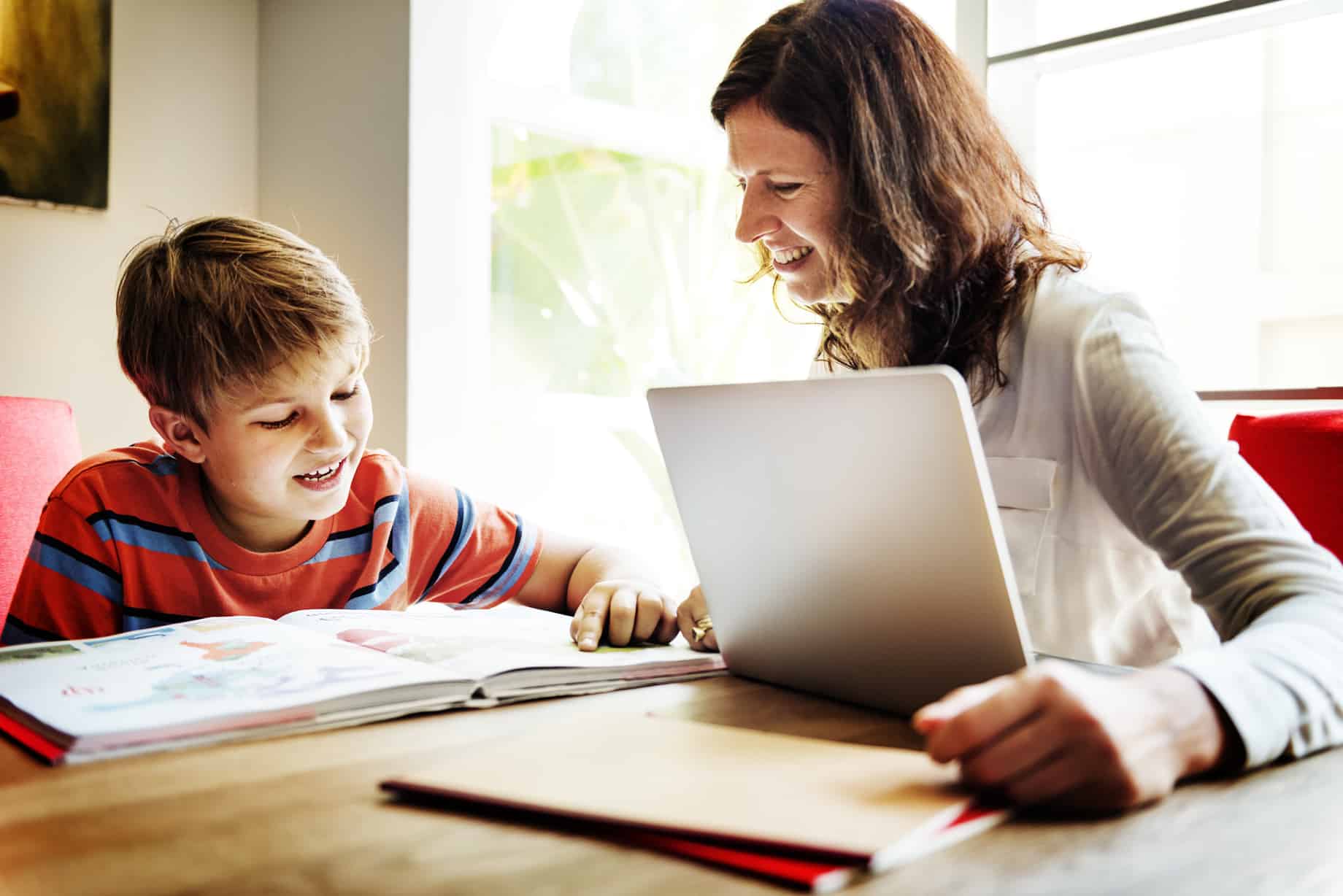 As more and more digital natives now have school-aged children, many parents prefer tech-based communication –  especially texts. Try these tech-based avenues to update parents about their students' grades, inform them of upcoming events, or contact them about concerns. Use two-way communication as much as possible to keep your efforts meaningful.
Written Communication
Compared to tech-based communication, written communication may feel a little "old school." But a take-home newsletter or note for parents can help them feel in-the-know. It adds a personal touch for one-way communication and provides families with a physical reminder for upcoming events. You can also create your own written parent-teacher communication log to keep track of any family contact efforts you make.
In both tech-based and written communication, the key is to personalize. Parents are more likely to respond and reach out to teachers when they receive personal notes instead of generic announcements. If you can, add a few sentences to each written or tech-based message for a specific family. You could, for example, add how much you've enjoyed having a certain student in your class or that you hope to see their family at an upcoming event.
How to Establish Ongoing Parent-Teacher Communication
Once you learn the right strategies, you can communicate effectively with every student's family in your classroom or school. And, with time and persistence, communication can grow into strong parent-teacher relationships.
Try these tips for building two-way communication into your parent partnership plan:
Discuss contact methods with each parent at the beginning of the school year. Use their preferences to create personal and classroom parent communication plans
Share positive comments you have about your students with their parents. When they have questions later in the school year, they'll feel more comfortable coming to you
Make parent-teacher conferences a goal-making discussion rather than an assessment or lecture
Be proactive with letting parents know about any concerns you have about their child. That way, you can all work together to find a solution
Document your communication efforts to keep track of what works best for each family
Sources
[1]. PTA, N. (2000). Building Successful Partnerships: A Guide for Developing Parent and Family Involvement Programs. (pp. 11-12). Bloomington, Indiana: National PTA, National Education Service.
[2]. Ferlazzo, J. (2011, May). Involvement or Engagement? ASCD, pp. 10-14.
[3]. Blackboard (2016). How K-12 Schools Are Meeting the Expectations of Parents for Digital Communications. Retrieved from cdn2.hubspot.net: https://cdn2.hubspot.net/hubfs/273815/Landing-Pages_Images-PDFs/Project-Tomorrow_CE-Digital-Trends/Bb_TrendsinCEReport_Final.pdf
[4]. State of Michigan. Strategies for Strong Parent and Family Engagement. Retrieved from michigan.gov: https://www.michigan.gov/documents/mde/strategies_for_strong_parent_and_family_engagement_part_III_370143_7.pdf
[5]. Child Trends (2018, September 16). Parental Involvement in Schools. Retrieved from childtrends.org: https://www.childtrends.org/?indicators=parental-involvement-in-schools
[6]. Hill, N. E., & Tyson, D. F. (2009). Parental involvement in middle school: a meta-analytic assessment of the strategies that promote achievement. Developmental psychology, 45(3), 740-63.
[7]. Dearing, E., Kreider, H., Simpkins, S., & Weiss, H. B. (2006). Family involvement in school and low-income children's literacy performance: Longitudinal associations between and within families. Journal of Educational Psychology, 98, 653-664.
[8]. American Psychological Association. Parent Engagement in Schools. Retrieved from apa.org: https://www.apa.org/pi/lgbt/programs/safe-supportive/parental-engagement/default.aspx
[9]. Grand Rapids Public School District. What Is Parental Engagement? Retrieved from grps.org: https://www.grps.org/parents/parental-engagement.
[10]. Wairimu, M.J., Macharia, S.M., Muiru, A. (2016, November 27). Analysis of Parental Involvement and Self-Esteem on Secondary School Students in Kieni West Sub-County, Nyeri County, Kenya. Journal of Education and Practice, Vol 7. (82-98)
[11]. Sheldon, S. B., & Jung, S. B. (2015). Parent Involvement and Children's Academic and Social Development in Elementary School. Johns Hopkins University, School of Education.
[12]. Sheldon, S. B., & Jung, S. B. (2015). The Family Engagement Partnership Student Outcome Evaluation. Johns Hopkins University, School of Education.
[13].Epstein, J.L., & Sheldon, S.B. (2004) Getting Students to School: Using Family and Community Involvement to Reduce Chronic Absenteeism. School Community Journal, 14, pp 39-56.
[14]. Henderson, A., & Berla, N. (1995). A New Generation of Evidence: The Family Is Critical to Student Achievement. Washington, DC: Center for Law and Education, pp. 14-16.