October is National Bullying Prevention Month, a campaign founded by PACER to eradicate bullying across the country. According to school bullying statistics, 37% of children report having been bullied before, but only 31% of this number reported it to an adult.[5] This means that although over one third of all children will be bullied at some point, you may not hear about it directly from the victim.
But as a teacher, you can make a big difference in responding to school bullies. The sooner you address bullying in class, the less likely it will spread.[1] It's never too late to respond to bullying issues, but if you can prevent it, you can help your students feel safe.
In this article, we'll explore how you can prevent, recognize, and respond to bullying in your classroom. Then, we'll share five anti-bullying activities you can do with your students for National Bullying Prevention Month.
How to Handle Bullying If You Think It's Occurring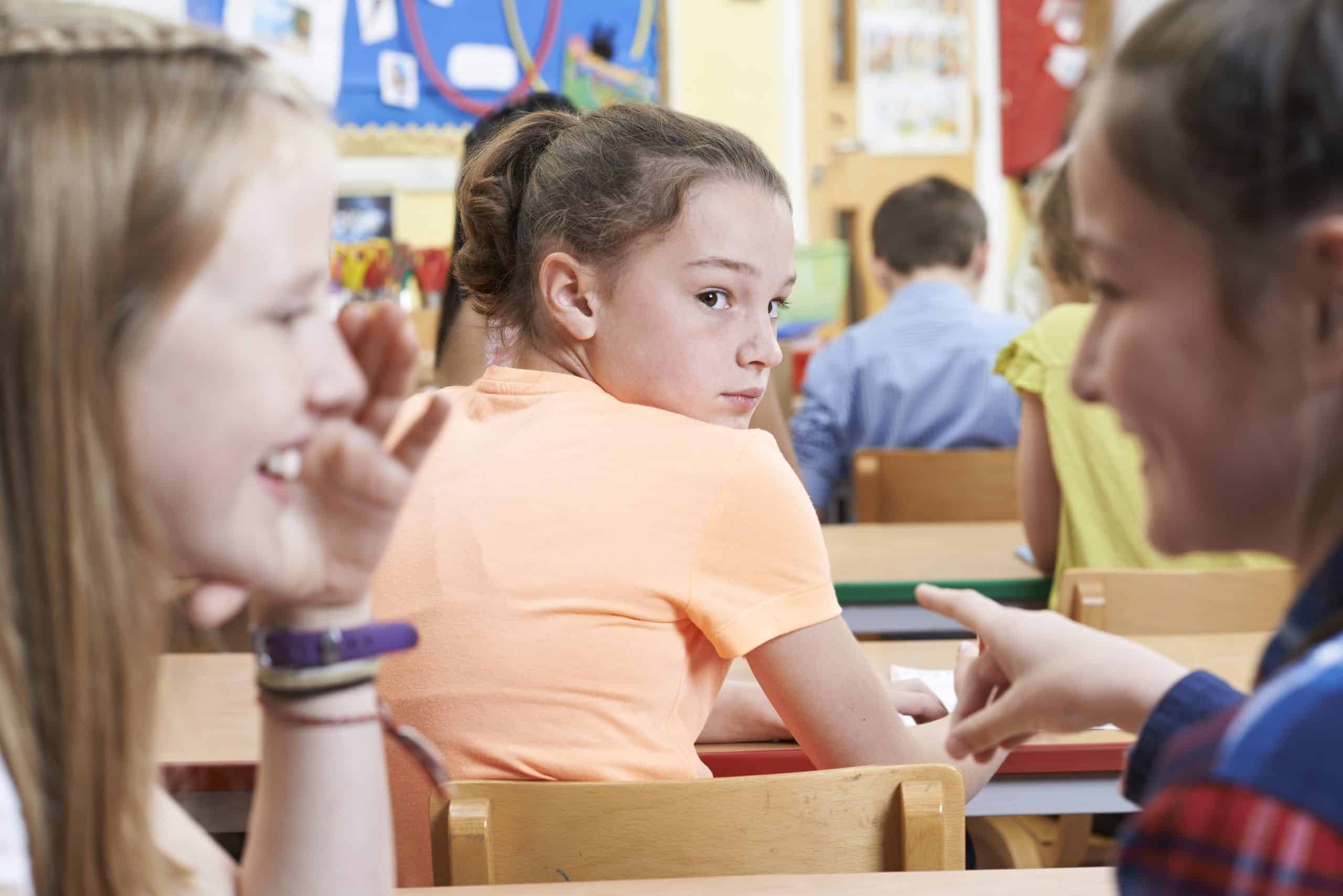 Early intervention is vital to preventing long-term consequences of bullying. Both bullies and victims of bullying are more likely to suffer from mental illness later in life.[6] Additionally, bullying victims often experience the following issues as result of the trauma:[2,3,7,19]
Depression and anxiety
Low self-esteem
Sleep disorders
Chronic stress
Self-destructive behaviors
Even if you know it's happening, it can be difficult to find solutions to bullying. In particular, bullying victims are often hesitant to report their experiences.[1] Bullied children may feel ashamed or worried about what will happen if they tell. It's important to handle these cases delicately and with respect for the person being bullied.
What can you do if you think a student is being bullied in your elementary classroom? If they haven't yet come to you, watch for warning signs like:[17]
Unexplainable injuries
Student expressing low-self esteem or helplessness
Declining grades or quality of school work
Student no longer wants to attend school or social situations
Classmates no longer interact with student, including former friends
If you notice these or other signs, reach out to the student who you think is being targeted in private. Some children may feel uncomfortable going to you for help, but you can still talk with the student and let them know they can come to you.
Once you know that a child is being bullied, listen to the child and take immediate action.[18] Contact the parents of both the bully and bullied student(s), as well as any colleagues who need to be involved (such as the school principal or a guidance counselor). That way, you can support the bullied child and determine consequences for the bully.
How to Prevent Bullying in Your Classroom
In terms of prevention, bullies generally score low on empathy and social-emotional development.[9] Luckily, both of these things can be taught. Teach social-emotional learning (SEL) lessons alongside academics. You could, for example, teach students how to recognize different emotions or what to do when they are sad or angry. That way, when they feel overwhelmed, they can react in healthy ways instead of bullying others.
Reading is connected to empathy, and books about bullying can help students understand how to treat classmates and what to do if they're being bullied.[13] Here are a few children's books about bullying to share with your students:
Spaghetti in a Hot Dog Bun by Maria Dismondy
The Hundred Dresses by Eleanor Estes
Llama Llama and the Bully Goat by Anna Dewdney
Real Friends by Shannon Hale
Wonder by R.J. Palacio
Also, many bullies have had traumatic childhood experiences that may contribute to their actions.[4] As an educator, you can address this. Connect children who have experienced trauma to resources like your school's counseling center so they can find tools to cope without lashing out on others.
How to Prevent Cyberbullying in Schools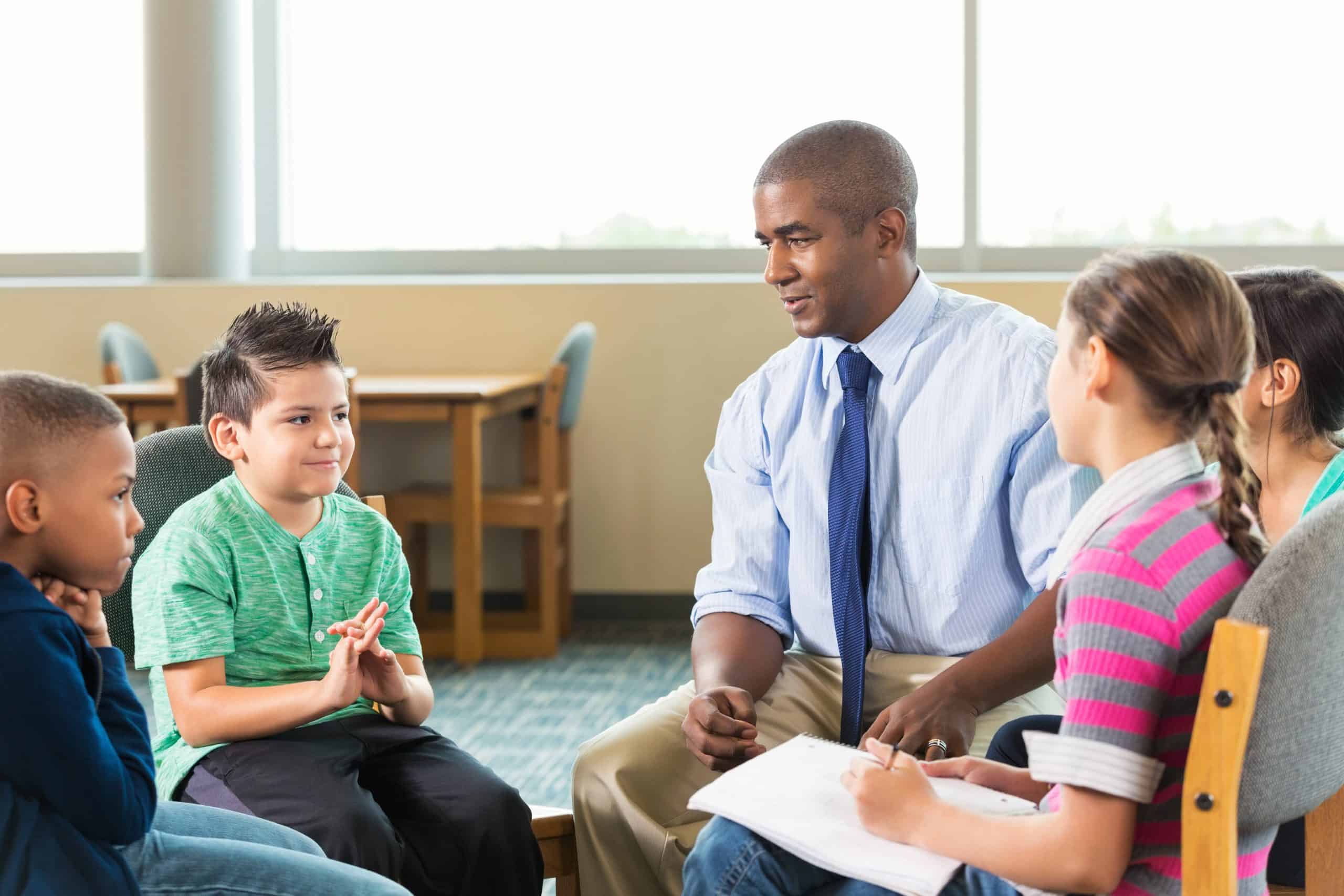 Bullying in-person is as prevalent as ever, but online bullying is increasingly just as common. Cyberbullying is defined here as any action that targets or harms a student using digital media. A few examples of cyberbullying include:
Harassing a student through phone calls, texts, or online messages
Impersonating another student to spread rumors online
Hacking into a student's email, social media, or other online accounts
One of the best ways you can help students protect themselves against cyberbullying is by teaching them how to stay safe online—especially if they use social media.[14] Show them how to keep their accounts and messages private, as well as how to block or report bullies.[15] Let them know that if they're being bullied in class or online, you are always here to help them.
While children may use technology in schools, most use technology outside the classroom, too. That's why it's important to get families involved in teaching digital safety and how to respond to cyberbullying.[16] You could send out a pamphlet or online newsletter on cyberbullying or even hold a bullying prevention night for families. The more you can work with families, the more support your students will have.
5 Class Activities for National Bullying Prevention Month
October is National Bullying Prevention Month, and while it's a timely reminder, every day is an opportunity to help students swap out bullying for compassion.
Whether it's bullying awareness month or not, these activities can help your students recognize and respond to bullying:
Use PACER's "Kids Against Bullying" pledge template and have every child in your class promise to treat their peers with compassion and reach out when they or others are bullied.[10]
Putting yourself in someone else's shoes is a great way to spread empathy and teach students how to respond to bullies. Play this What Would You Do? game with your students as an interactive way to teach these lessons.
Hold an Anti-Bullying Day event in October so you can have a day dedicated to eradicating bullying in your class or school.
Cyberbullying is one of the most common ways that students are targeted today. In addition to keyboard and mouse lessons, teach elementary students how to be safe on the Internet.[11]
Play a clip from a movie or TV series that shows a student getting bullied. Then have a discussion with your students about what happened and how they would react to seeing a similar situation in school.[11]
Sources:
Englander, E.K., Donnerstein, E., Lin, C.A., Kowalski, R, and Parti, K. Defining Cyberbullying. Pediatrics, November 2017, 140(2), pp. 148-151.
Wolke, D., and Lereya, S.T. Long-term effects of bullying. Archives of Disease in Childhood, 2015, 100, pp. 879-885.
Holt, M.K., Vivolo-Kantor, A.M., Polanin, J.R., Holland, K.M., DeGue, S., Matjasko, J.L., Wolfe, M., and Reid, G. Bullying and Suicidal Ideation and Behaviors: A Meta-Analysis. Pediatrics, February 2015, 135(2), pp. 496-509.
Swearer, S. M., and Hymel, S. Understanding the psychology of bullying: Moving toward a social-ecological diathesis–stress model. American Psychologist, 2015, 70(4), pp. 344-353.
Hicks, J., Jennings, L., Jennings, S., Berry, S., and Green, D. Middle School Bullying: Student Reported Perceptions and Prevalence. Journal of Child and Adolescent Counseling, 2018, 4(3), pp. 195-2018.
Rettrew, D.C., and Pawlowski, S. Bullying. Child & Adolescent Psychiatric Clinics, April 2016, 25(2), pp. 235-242.
Wolke, D., Tippett, N., and Dantchev, S. Bullying in the family: sibling bullying. Psychiatry, October 2015, 2(10), pp. 917-929.
Van Noorden, T.H.J., Haselanger, G.J.T., Cillessen, A.H.N., Bukowski, W.M. Empathy and Involvement in Bullying in Children and Adolescents: A Systematic Review. Journal of Youth and Adolescence, March 2015, 44(3), pp. 637-657.
Zych, I., Ttofi, M.M., and Farrington, D.P. Empathy and Callous–Unemotional Traits in Different Bullying Roles: A Systematic Review and Meta-Analysis. Trauma, Violence, & Abuse, 2019, 20(1), pp. 3-21.
PACER Staff. Hold a "Kids Against Bullying" Pledge Signing Event. PACER.org. https://www.pacer.org/bullying/classroom/elementary/activities/take-the-pledge.asp.
American Federation of Teachers. Classroom Activities on Bullying Prevention. https://www.aft.org/classroom-activities-bullying-prevention.
Eyes on Bullying Staff. What If? Eyesonbullying.org. eyesonbullying.org: http://eyesonbullying.org/whatif.html.
Rowe, D.B. The "Novel" Approach: Using Fiction to Increase Empathy. Virginia Libraries, 2018, 63(1).
Stop Bullying Staff. Prevent Cyberbullying. https://www.stopbullying.gov/cyberbullying/prevention/index.html.
Connect Safely Staff. Tips to Help Stop Cyberbullying. https://www.connectsafely.org/tips-to-help-stop-cyberbullying/.
Kevorkian, M. Parents can Prevent Cyberbullying. PTA.org.  https://www.pta.org/home/family-resources/safety/Digital-Safety/Parents-Can-Prevent-Cyberbullying.
Stop Bullying Staff. Warning Signs for Bullying. Stopbullying.gov. https://www.stopbullying.gov/at-risk/warning-signs/index.html.
Teaching Tolerance Staff. Bullying: Guidelines for Teachers.  https://www.tolerance.org/professional-development/bullying-guidelines-for-teachers.
Stop Bullying Staff. Consequences of Bullying. Stopbullying.gov. https://www.stopbullying.gov/research-resources/consequences-of-bullying/index.html.