Education Week recently published its long-running annual report on the state of education in the United States. This year's edition of Quality Counts takes a comprehensive look at what states and districts are doing to get ready for the Every Student Succeeds Act's implementation, and offers state-by-state grades for how the nation's schools are faring.
On the topic of ESSA, the report includes some great resources for educators, including stories on funding, preparation, assessment and more under the act.
"ESSA's implementation remains very much a work in progress at both the federal and state levels," said Mark W. Bomster, an assistant managing editor at Education Week and the report's executive project editor. "Quality Counts 2017 examines a wide range of efforts now underway, as well as the capacity challenges state policymakers face and the views of education leaders at various levels about the new law, its challenges and opportunities."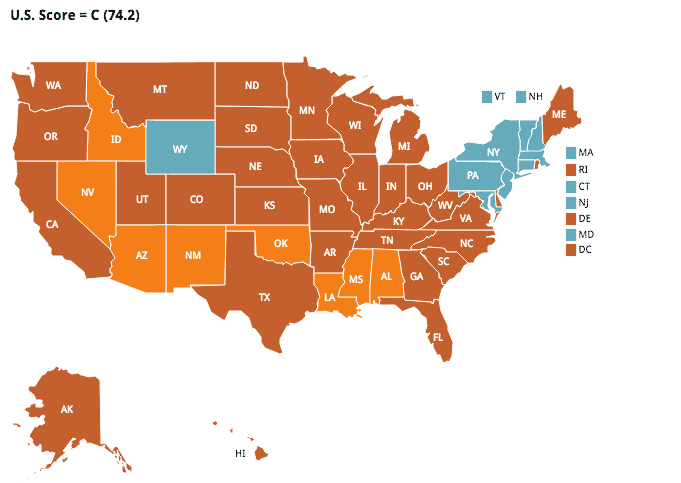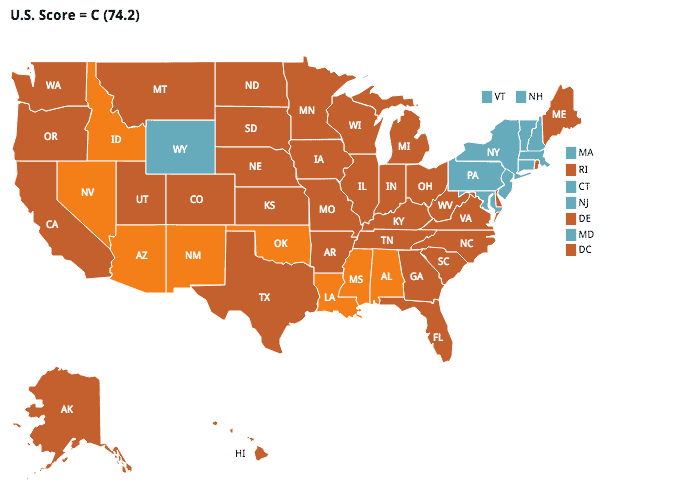 In addition to the special focus on ESSA, the report includes a report card on the state of education for the nation and states. This year, the Education Week Research Center issues overall summative grades, as well as scores in each of the three categories that comprise the report's grading rubric: Chance-for-Success, School Finance, and K-12 Achievement.
The nation receives an overall grade of C on its 2017 report card, with a score of 74.2 out of a possible 100 points, nearly identical to the 74.4 the nation posted a year ago. Massachusetts earns top marks this year, while Nevada is at the bottom of the list as it was in 2016. How did your state fare? Check out the state report cards map to see!