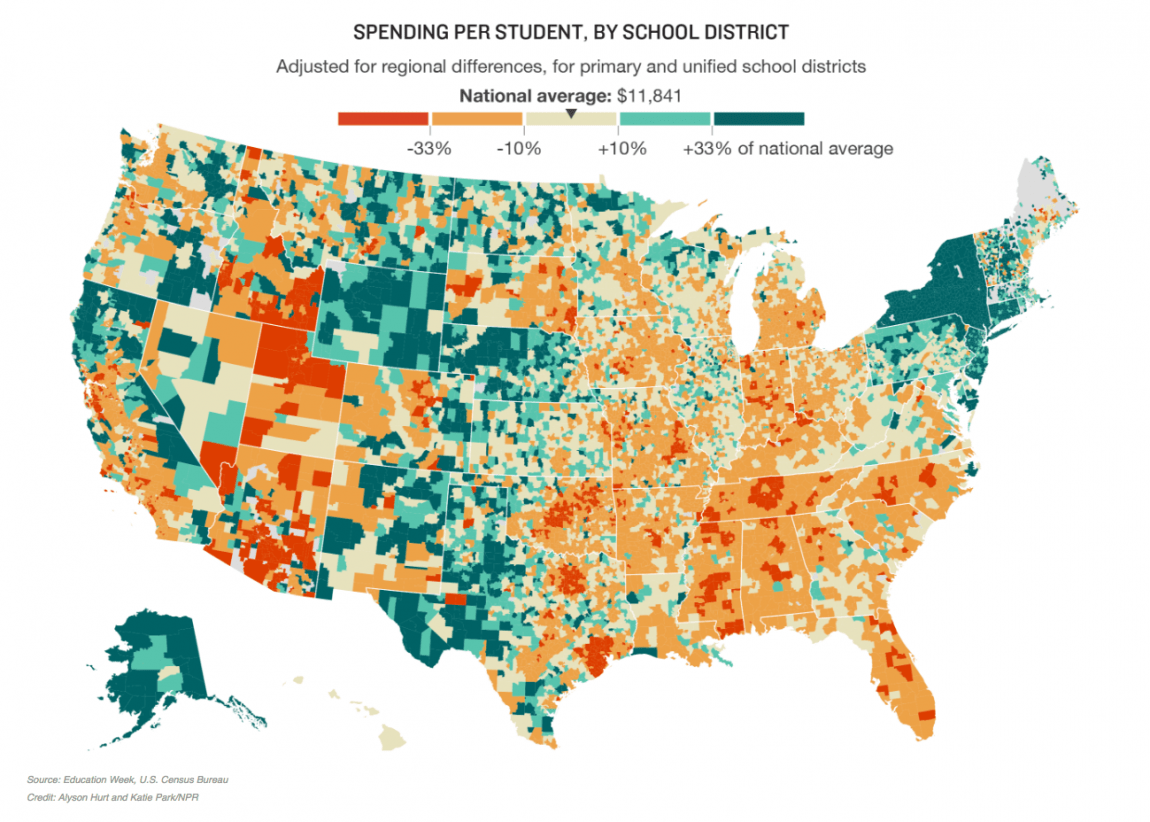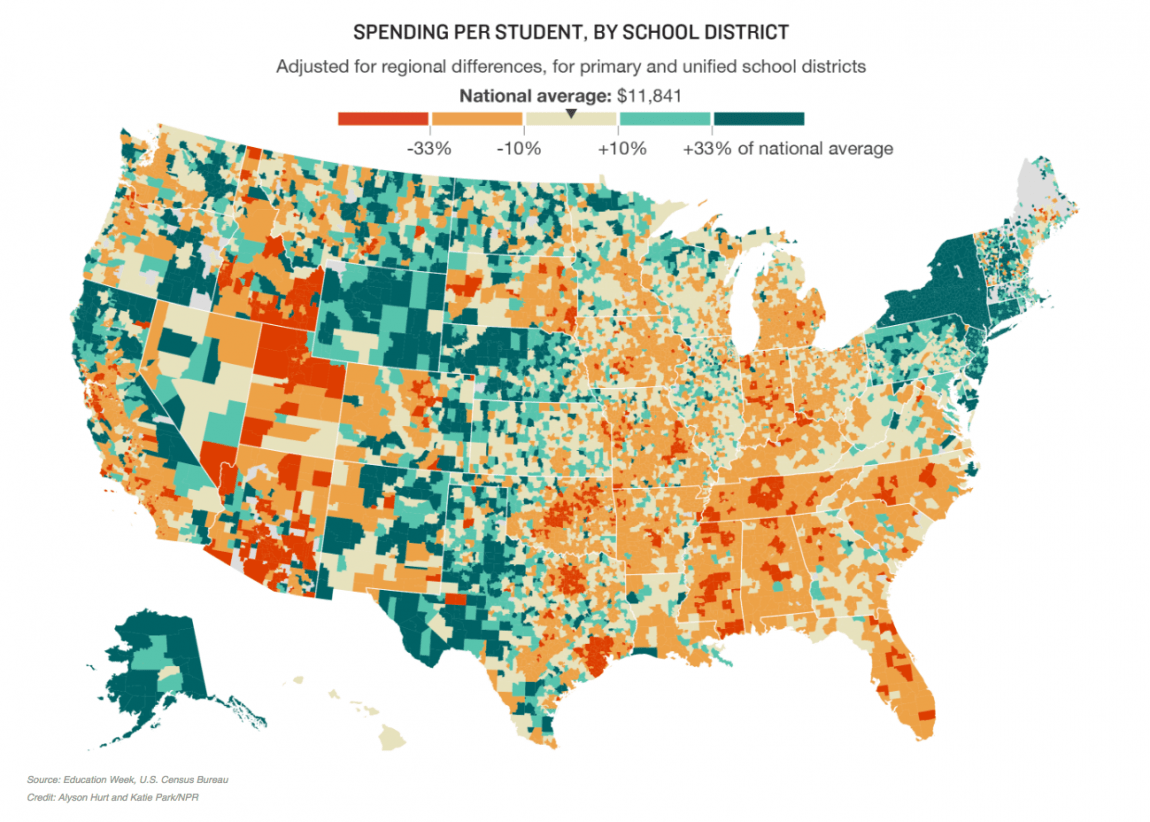 Why do some school districts spend so much per child, while others spend so little?
This is a question that NPR Ed and 20 of their member station partners set out to explore over a span of six months; taking a look at how states pay for their public schools and why many are failing to meet the needs of their most underprivileged students.
The first of the series of stories was recently released, comparing Chicago Ridge School District in Illinois budget of $9,794 per child in 2013, and Rondout School in District 72, a much smaller district that spent a greater amount per child at $28,639. Why are these so different?
"The simple answer is that many of Rondout's neighbors are successful businesses. They pay local taxes, and those taxes help pay for local schools. Ridge simply has less to work with — fewer businesses, lower property values," according to the story. They also noted that Illinois gave added funds to Ridge than Rondout, but it was not sufficient to "level the playing field."
These spending variations are not specific to these two school districts and can be seen across the U.S. "On average, New York, Alaska, and Wyoming each spent more than $17,000 per student in 2013, while California, Oklahoma and Nevada spent roughly half that," NPR reports.
How does your state stack up? You can review the nation's variations on the map of per-student spending nationwide at the bottom of the story.
The next installments of the series include, "Can More Money Fix America's Schools?" and "Is There a Better Way to Pay for America's Schools?" Be sure to check it out and join the conversation on Twitter by using #SchoolMoney.