About UPSTART
UPSTART is an at-home school readiness program that uses Waterford Institute's national-award-winning software to provide preschool-age children with an individualized reading, math and science curriculum (with a focus on reading).
UPSTART forms a partnership with parents and caregivers to ensure that all children obtain the education necessary to start them on a path to success in school. Districts, schools and other care centers looking to create powerful partnerships with families while preparing young learners to start kindergarten are adopting UPSTART.
Children are required to use the program just 15 minutes a day, five days a week. 
Proven Results
Using two standardized early childhood assessments known as Brigance and Bader, an external evaluator tested UPSTART children and a control group of children. The evaluator found UPSTART children showed significantly stronger growth rates on both tests. In fact, UPSTART children most often score at the kindergarten advanced level (some even score within first grade levels).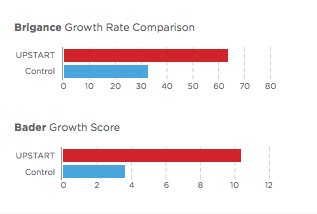 Data also shows all children – regardless of ethnicity, socioeconomic status, geographic locale, and whether or not they had additional preschool – make important cognitive gains with the program.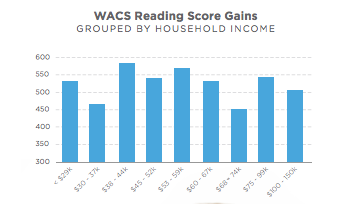 The Utah Case Study
The Utah UPSTART pilot program – funded by the state's legislature after a competitive RFP process – has reached more than 7,000 Utah children from every district in the state, and provided computers and Internet to homes without them.
Utah UPSTART assessments show that, on average, children complete the in-home preschool program at the "Kindergarten Advanced" level, meaning UPSTART children enter kindergarten at the level most children end kindergarten.
The pilot has also proven that UPSTART is cost effective. On average, the cost per participant (including providing a computer and Internet to homes without them) was one-fifth that of Head Start and center-based PreK. When scaled for more students, the average cost continues to decrease.
For more information on UPSTART in Utah, visit www.utahupstart.org.