February 14th is Valentine's Day, a time to show your friends and family how much you care. Originally a holiday celebrating the feast of Saint Valentinus in Medieval Europe, the day has now become an international celebration of love.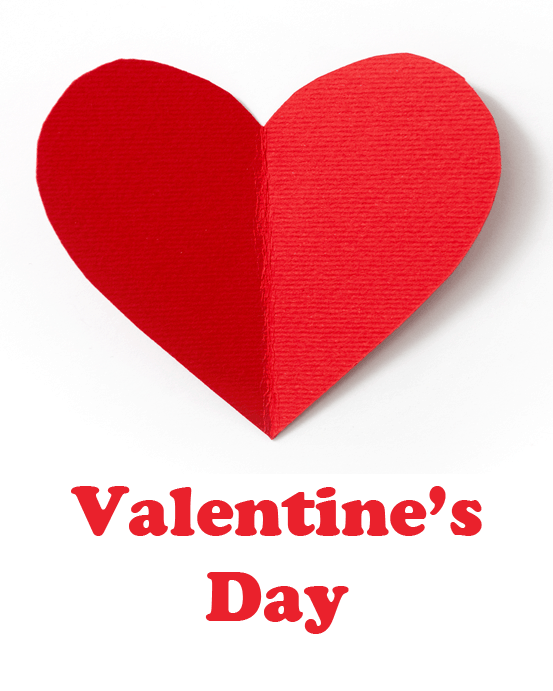 Today, we celebrate Valentine's Day by exchanging gifts that show gratitude for our loved ones. While candy is the most common gift, one heartfelt way to show appreciation is to exchange handmade gifts that are truly one-of-a-kind.
Here's a list of six Valentine's Day activities using household items that your kids can make. These unique presents will certainly bring a smile to anyone who receives them and become a cherished possession for years to come.
Have fun making these cute keepsakes with your little ones this Valentine's Day!
Valentine's Day Activities
Stamped Heart Card: Your kids can make a special Valentine's Day card for their family and friends with a simple list of materials. When finished, this card has a white heart in the middle of a colorful background.
Valentine's Day Sun Catcher: This vibrant craft has children decorate a clear plate with Valentine's Day colors like red, pink, and white. Hang it in a window and watch the light shine through!
Valentine Heart Leis: Want to make a meaningful and festive gift? Here's how to make a Valentine's Day lei with hearts instead of flowers!
Heart Corner Bookmarks: This fun craft uses simple origami to create a bookmark that hugs the corner of a page. Try it out and gift it to all the favorite bookworms in your life!
Yarn Wrapped Hearts: Using a pipe cleaner and yarn, your kids can make wrapped heart decorations that hang on the fridge, window, or wall.
Tissue Paper Flowers: The only Valentine's Day gift that rivals chocolates in popularity is flowers. Using these simple steps, your kids can make their own tissue paper flowers for friends and family!