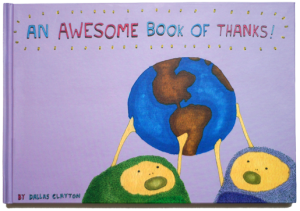 Thanksgiving can be a hard concept for young learners to understand. What does it mean to feel gratitude? How do you express thanks? What should we be thankful for? Why do we celebrate a day of Thanksgiving?
Books have a wonderful way of helping children understand some of these questions while, of course, helping with early literacy. Here are some of our favorite books for teaching the meaning of gratitude, happiness and thanks around the holiday:
Which Thanksgiving-themed books do you read with your early learners at school or in the home?