Our past several posts have been all about the importance of reading to children at an early age in recognition of the "Seize the Summer" reading movement and to mark the American Academy of Pediatrics recent decision to ask doctors to begin encouraging parents to read aloud to their child from birth. Today, we're adding one more reading-related post to the bunch: how to make the most out of reading with your preschooler!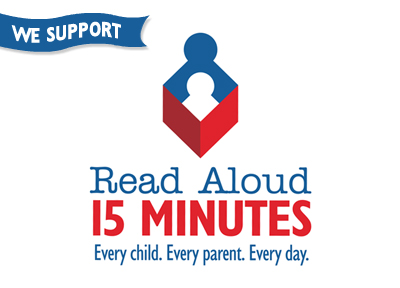 Read daily: Make reading a daily habit, and turn it into a special bonding time between you and your child. If you need some motivation, follow along with ReadALoud.org.
Read in a fun voice: Reading to your child with expression and animation can really add to the experience. Make it fun!
Be interactive: Point things out on the page, ask your child questions, label things in the picture, or discuss what's happening in the book. You should also encourage your little one to be interactive too.
Have your child repeat words: Choose a word or words for your child to repeat out loud. This will help stimulate a connection between written words and how it sounds.
Point out things from the book: Point out things in the world around you that are in the book. For instance, if you see an airplane, point it out and remind your child of the airplane you read about in the book.
Talk about writing: While reading, point out the punctuation marks, how we read and write from left to right (you may want to follow words with your finger!), and any parts of writing that you can think of.
Have good books on hand: Of course, it's important to have good books on hand when you need them. Choose ones with colorful illustrations, simple plots, rhymes and repetition, and stories with basic concepts and everyday events.
Get creative: Read a book about a certain food and then serve that food for dinner, or build a paper tree on a wall and add a leaf each time you read a book. Whatever you choose to do, your child will appreciate your creativity!