Feeling cooped up inside while social distancing? Spring's warming temperatures make it a great time to get outside and immerse yourself in nature. Spending time in the sun might not be a cure-all, but a daily dose of vitamin D and some exercise can go a long way toward getting your kids' wiggles out and helping you feel refreshed after a long day.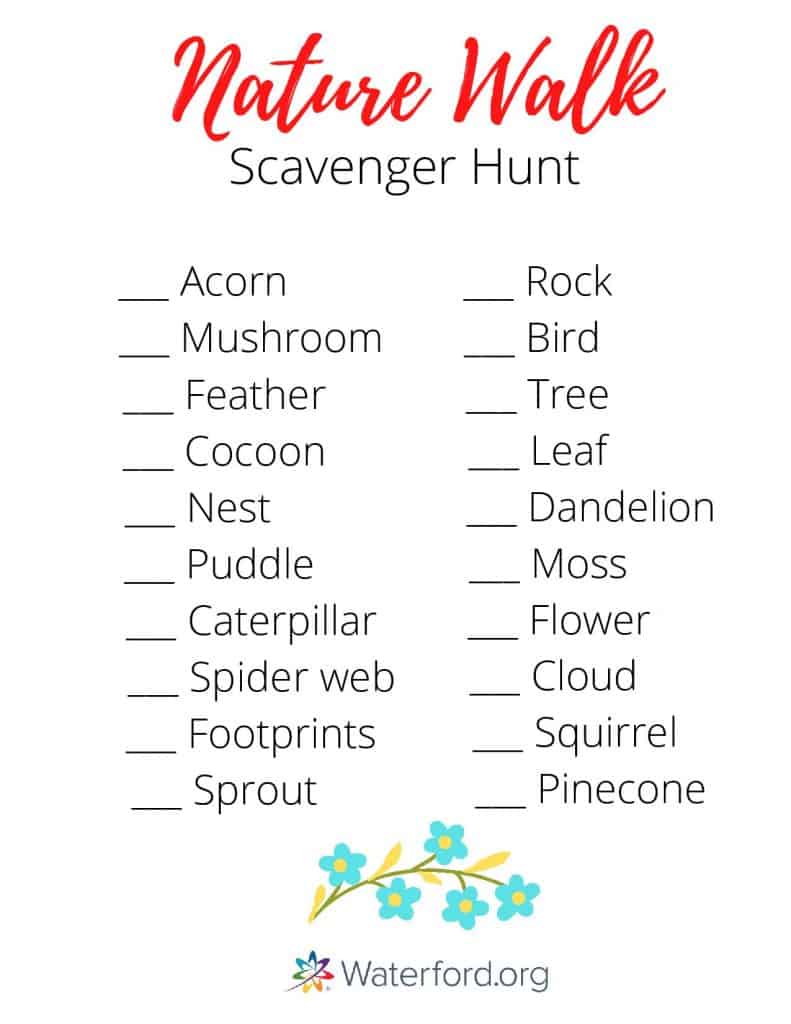 Scavenger hunts are not only fun, but they also encourage mindfulness in kids and adults as you focus more on the sights and sounds around you. We've put together a list of 20 items for your family to keep an eye out for on your next nature walk—from pinecones and acorns to ladybugs and caterpillars.
You can download the scavenger hunt PDF by clicking on the image to the left and either pull it up on your phone or print it out to take on your next outdoor walk. Check off each item as you spot it until you've completed the entire list. Complete the list as a family, or try giving each family member a copy and make it a friendly competition. And if your kids are learning about anything nature-specific in school (such as plants or insects), feel free to add a few items of your own to the hunt!
To boost the mindfulness benefits of this activity, encourage your kids to pay close attention to their surroundings as they look for each item. Ask them at the end of the walk if they heard or saw something outside that they'd never noticed before. This can help them learn to immerse themselves in the moment and be aware of what they see, hear, and feel.
Didn't find everything on the list during your walk? That's okay—this can make a great scavenger hunt over several outings. Bring it on upcoming nature walks until you cross everything off. Once your child has checked off every item, a small treat or prize might be in order!