Have you met our professional services team, yet? They're a wonderful group of 25 veteran teachers, of all levels and subjects, from across the nation who ensure teachers have the best experience possible while implementing Waterford in their school. Depending on your school and district's professional services plan, they will visit you throughout the school year, probably offer some workshops, answer your questions via phone and email, and simply be there when you need a helpful hand.
Waterford's professional services framework is based on the latest research in implementation science, personalized learning and blended learning teacher competencies' as well as our team's extensive experiences in districts, schools, and classrooms. Here are the four domains that make up that framework and a few examples of services we provide for each: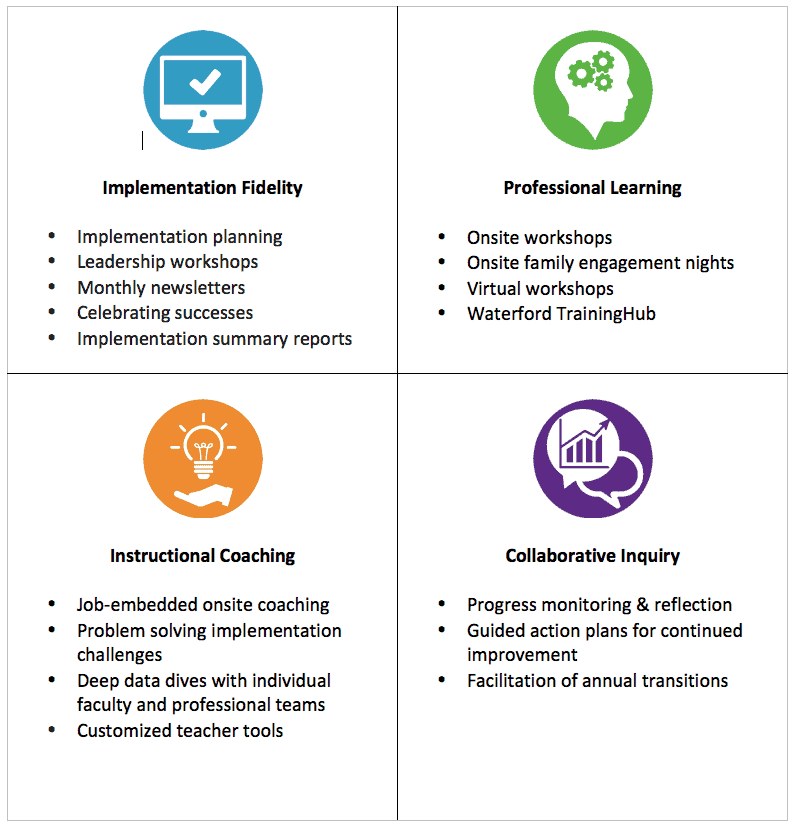 Have questions about Waterford professional services? Learn more here or contact your Waterford services or sales representative!