The ability to sequence events is a foundational piece for early learners to pick up in order to help their reading comprehension later on. Our SmartStart preK curriculum includes assessment in its adaptive learning software as well as activities to help you develop and discern your students' sequencing abilities. Here are just a few examples of those activities that you could use in your classroom now!
First, try this fun "First, Next and Last Stories" game where children use scribbles, shapes, pictures, and letters to represent objects, stories, experiences, or ideas. All you need is drawing paper folded into horizontal thirds and crayons or markers. As you read stories this week, review them at the end by summarizing what happened "first, next, and last." Have children write their own first, next, and last stories, either based on a story they already know, or making up one of their own.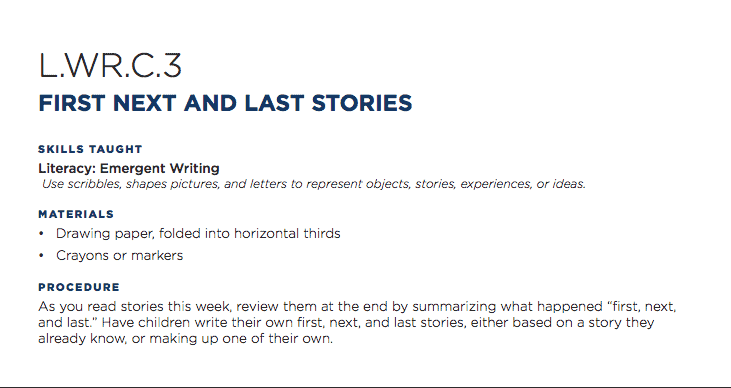 You could also use one of our decodable books like "The Hat." Have students practice sequencing by telling you what order the story's pages should go in.