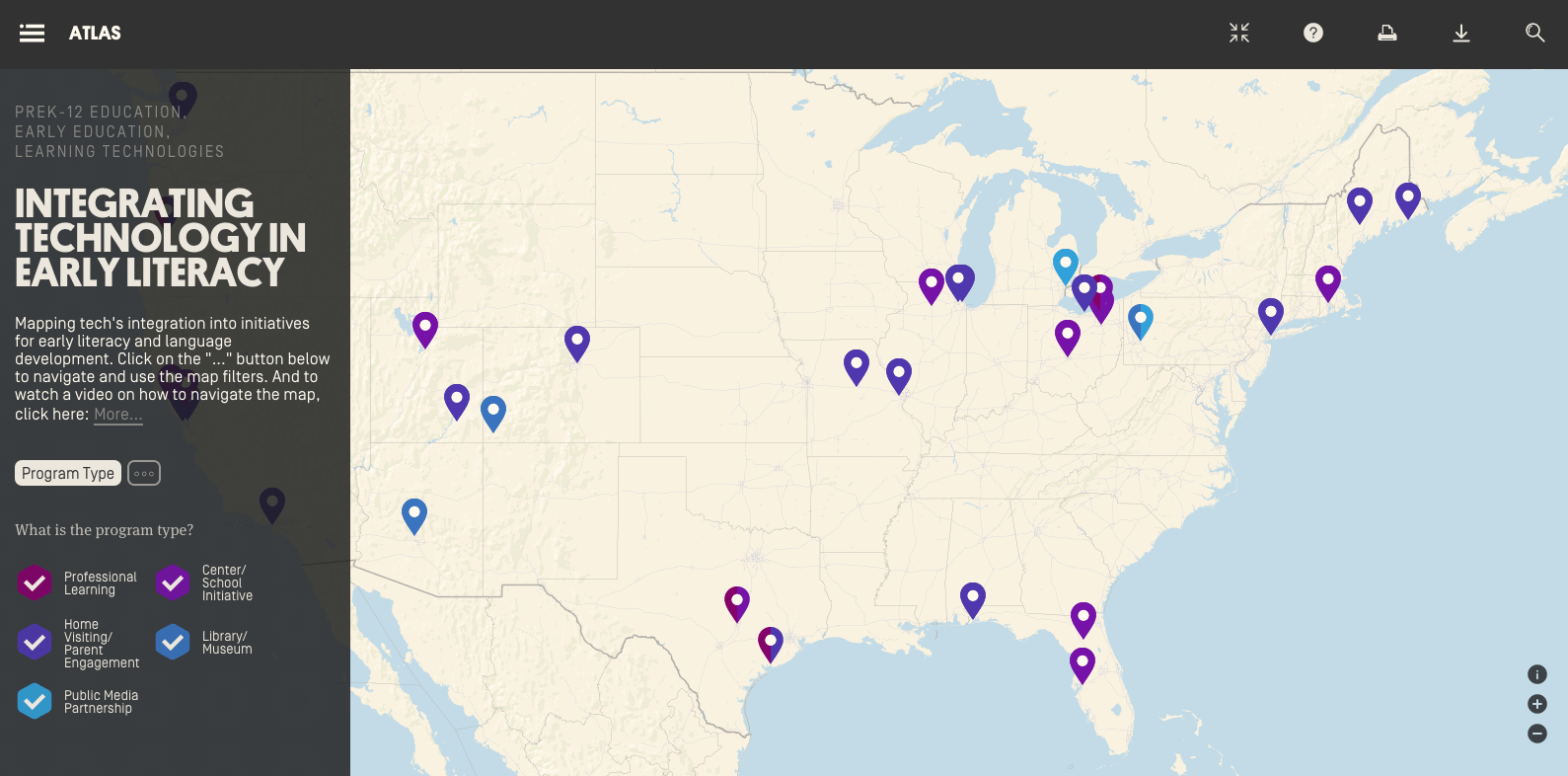 An interactive map called Integrating Technology in Early Literacy was released by New America and the Joan Ganz Cooney Center at Sesame Workshop. This map illustrates 30+ parenting and educational programs across the country that have integrated new technologies to support language development and early literacy. The purpose of this map is to boost existing initiatives or encourage the development of new ones.
"We were surprised to see how early childhood initiatives around the country are experimenting with new technology to reach families, assist teaching, and promote literacy," said Lisa Guernsey, deputy director of the Education Policy Program and director of the Learning Technologies Project at New America. "This map enables educators and community leaders to spot trends, compare projects, and gain a better understanding of the need for research and evaluation of what works."
The map includes Waterford UPSTART, Waterford's computer-based kindergarten readiness program which is proven to help young children read at or above grade level. Waterford UPSTART uses an early literacy curriculum delivered in the home through educational technology, and provides each family with a learning coach who contacts them on a weekly basis to support the child's progress in the home. Its online parent manager feature lets parents monitor their child's progress. Support is offered in English and Spanish, and families that qualify can receive free Internet and computers to use.