In 1994, the Collaborative for Academic, Social and Emotional Learning (CASEL) was formed. CASEL is passionate about making sure social and emotional learning (SEL) is integrated into education from preschool through high school.
What is social and emotional learning?
On CASEL's website they define it as "the process through which children and adults acquire and effectively apply the knowledge, attitudes, and skills necessary to understand and manage emotions, set and achieve positive goals, feel and show empathy for others, establish and maintain positive relationships, and make responsible decisions."
In 2013, CASEL released a guide that provides a framework for analyzing the quality of social and emotional learning and programs.
Last year we released our comprehensive pre-K curriculum, SmartStart. This curriculum exemplifies what CASEL has identified as key features of high-quality social and emotional learning curriculum.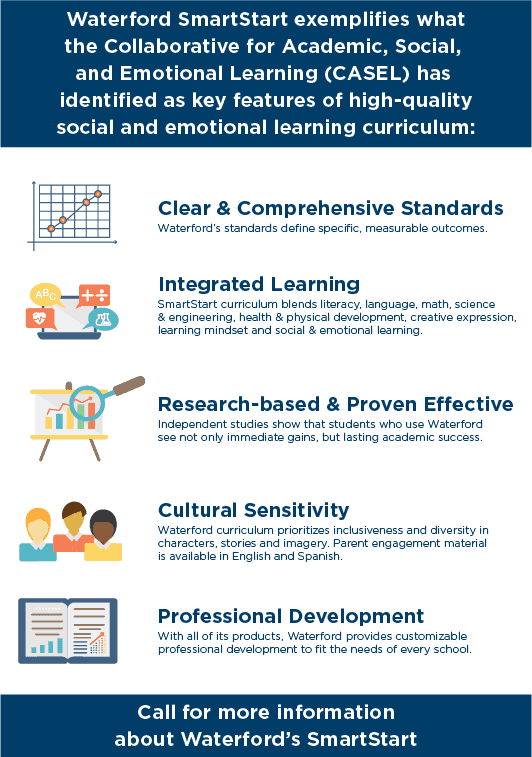 Would you like to more about SmartStart program and how it supports social and emotional learning? Download our SmartStart and Executive Function Standards Whitepaper, here.
If you are interested in a free SmartStart demo, visit our website and submit the form at the bottom of our SmartStart program page.
What are your favorite ways to support social and emotional learning in your classroom?