Are you looking for indoor winter crafts and activities with your little ones? Get ready for the holidays—or just have some quality time making decorations—with these craft ideas that will help your family celebrate the winter wonderland.
10 Winter Animal Crafts
These wintertime animal crafts for preschoolers use recycled or upcycled materials for friendly winter animals.
1. Download this free printable coloring page of Rusty and Rosy from Waterford Upstart having winter fun.
2. Whooo wouldn't love these pinecone owls?
3. Save your place with an adorable penguin bookmark.
4. Make a happy penguin from a sock (with no sewing).
5. This handprint polar bear is a cute keepsake.
6. Here's a polar bear on ice—made from paper plates
7. Make beautiful origami animal envelopes.
8. What does the paper plate arctic fox say? Let's find out!
9. Your child can wear this craft: Here's how to make a polar bear mask.
10. What happens when animals discover a cozy, warm, big mitten? Find out in this free book!
18 Fun Christmas and Winter Crafts
These crafts help Christmas and wintertime feel festive and fun.
11. Use paper plates and construction paper for this adorable Santa craft.
12. What do we like about the seasons? Read this free book, "That's What I Like: A Book About Seasons."
13. Gather some paper plates and make a friendly snowman and reindeer.
14. Use tape and paint to create this Christmas tree craft.
15. This additional Christmas tree craft for children has sparkly glitter.
16. Pop up some popcorn and break out the glue. This popcorn Santa picture is fun to make (and it's fun to eat the material, too).
17. Use arts and crafts to take care of our feathered friends. Make this bird feeder to help birds through the wintertime.
18. This Christmas wreath craft for children is an easy, low-cost classic activity.
19. Cozy up with a warm book and enjoy this free print-out: "Warm Soup for Dedushka."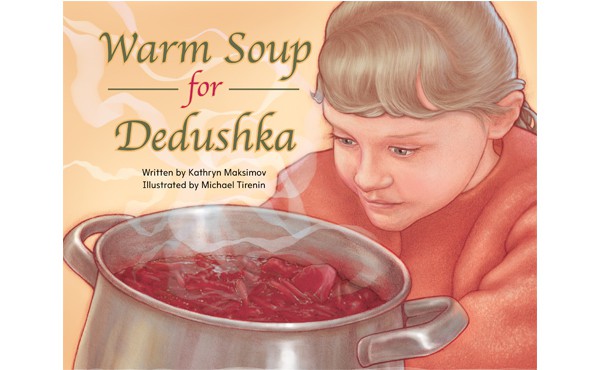 20. Help your child discover the joy of making their own snow globe with these DIY instructions perfect for children.
21. Design your own unique winter hat with this easy craft.
22. Using paint and marbles, you can make this mitten craft.
23. You probably have lots of toilet paper rolls around the house after this year. Put them to good use and make some festive snowmen.
24. These popsicle stick snowflakes are great as easy-to-make and adorable Christmas tree ornaments.
25. Make classic paper snowflakes. Find patterns here.
26. Snow globes are enchanting. Using these instructions, your child can make their own paper snow globe.
27. This popsicle stick Christmas tree is perfect for children to make.
27. This project uses marshmallows as art, so no matter how it turns out, everybody gets a sweet treat.
10 Hanukkah Crafts for Children
Hanukkah is a wonderful time for families to be together and learn about their heritage.
28. When are dreidels even more delightful? When you get to eat them! Here's a marshmallow dreidel idea that's sure to delight.
29. Paper plates always make for no-fuss winter crafts. This paper plate Star of David is perfect for Hanukkah.
30. Make a "stained glass" menorah that will look beautiful in a sunny window.
31. Use popsicle sticks and glue for a Menorah preschool poster.
32. Keep your child's handprint with you forever with a Hanukkah handprint card.
33. Give holiday traditions an exciting new twist with an origami dreidel.
34. Here's another simple DIY dreidel children can make. Get the printable directions here.
35. Popsicle sticks are an ideal craft material for children. Help them make their own popsicle stick Star of David for Hanukkah.
36. Rusty and Rosy from Waterford Upstart are here with a free printable Menorah coloring page.
37. Light the way on a chilly Hanukkah evening with these luminarias.
10 Kwanzaa Crafts for Children
Help your children celebrate Kwanzaa with these craft ideas.
38. Get this free printable Kwanzaa coloring page with your friends Rusty and Rosy.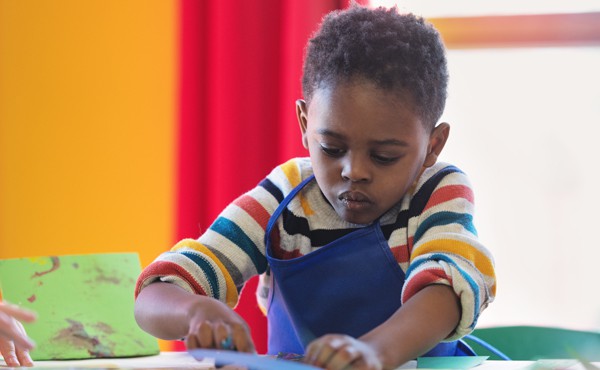 39. Have your little one make and decorate this unity cup.
40. A kinara symbolizes the Seven Principles of Kwanzaa, and your children can make one themselves from egg cartons.
41. This craft is fun to make and wear: a hat for Kwanzaa.
42. Make a harvest basket using construction paper or collage material like old magazines.
43. This beaded Kwanzaa flag is a beautiful keepsake that elementary-age children can make.
44. Remember the harvest with a corn on the cob made from one of the most fun construction materials ever: bubble wrap.
45.Your children can make their own Kinara from cardboard rolls.
46. Remember your little ones' handprints with this Kwanzaa wreath craft.
47. Your children can make their own beautiful Adinkra print with everyday objects and a potato!
5 New Year's Eve Children's Party Ideas
New Year's Eve is always a festive time as we say goodbye to the old year and welcome in the new one. Here are some ideas to help children celebrate New Year's Day.
48. If your little one can't make it to midnight, they can still celebrate a countdown. Australia and Europe all celebrate New Year's Day before America does because they are in different time zones. Simply find an online video of a countdown in another country to hold your celebration a few hours early.
49. Make a New Year's Eve countdown ball that's all the fun of Times Square (except indoors and warm).
50. More fun with numbers: this activity chain helps children get ready for the new year with their choice of activities.
51. This sparkly New Year's Eve suncatcher uses lots of glitter (though you'll want to update the year to 2021)!
52. Learn about time with this New Year's paper plate clock.