If there's anything that Waterford loves just as much as literacy, it's celebrating literacy. For instance, last month we celebrated International Literacy Day on our blog with classroom activities and resources; and now, we are less than a week away from another day we want to acknowledge: Read for the Record.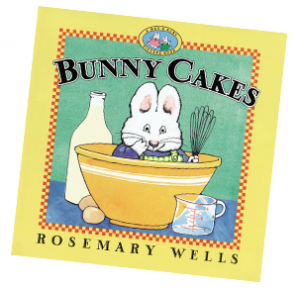 Every year, people across the country unite in the largest shared reading experience hosted by a campaign called Read for the Record. This year, on October 21, adults and children who pledge to join this campaign will read Bunny Cakes, a comical story of sibling bonding and birthday shenanigans, written by bestselling author and illustrator Rosemary Wells. It's neat to be a part of a national campaign that brings people together to read the same book, on the same day, in communities all over the world!
We encourage you to participate and Pledge to Read (filling out the Pledge Form is important so that your participation counts). And, if you're having a hard time finding Bunny Cakes at a bookstore or library near you, it will be available to read online in both English and Spanish for 24 hours on October 21st.
We look forward to reading (and celebrating) with you!