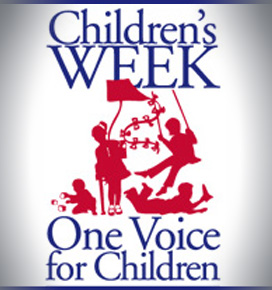 This week marked the 20th annual Florida Children's Week, a special annual celebration that brings together children's advocates there to showcase and further encourage the state's commitment to youth.
To help celebrate, Florida school districts using Waterford participated in reading activities around our collection of children's literature, "Traditional Tales." We also donated 312 books for students as part of a read-along at Oakridge Elementary School, part of Leon County Schools in Tallahassee.
The books read this week are a component of our award-winning Waterford Early Learning program that children in Florida have been using for two decades. Research-proven and teacher-approved, the program has been shown to help children acquire the fundamental skills of reading in appropriate and engaging ways. Its careful design and adaptive pedagogy have also been shown to be uniquely effective for English Language Learners and for children with special needs.
"I can't stop thanking Waterford for all the accomplishments we've celebrated this and last year," JoAnn Torres, a Head Start teacher at T.R. Jackson PreK Center in Milton, Florida, said. "Thanks to the PreK Waterford program, I've been able to correlate lessons and 17 of 18 students are beginning readers. My students are enjoying reading Waterford's children's literature in class and at home! Waterford has been a great success in my classroom and I am planning to keep using it to reinforce skills in class next year!"