Another summer gone! Now it's time to really buckle down and begin the new school year. Preparing to go back to school has been — and will probably always be — one of the most stressful and exciting times for an educator. Here at Waterford, we understand that teachers can use all the help they can get, and our professional services team is working hard to help teachers and schools prepare. We're here for you!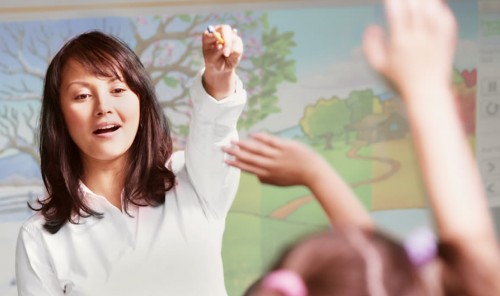 To get you started, we also gathered these six back to school tips from our teachers and other educators around the web:
Design your classroom- This includes determining your seating chart and desk arrangement, choosing a bulletin board idea, selecting a spot for your classroom library, dejunking stuff you don't need, choosing appropriate lighting and temperature, and much more. Now is the time to really make it an inviting environment for your students.
Establish rules- It is important to choose meaningful classroom rules and to enforce them from day one. Don't forget to post these on a classroom wall and share them with parents.
Communicate with parents- It is crucial to form solid communication methods with parents outside of the regular parent-teacher meetings. For instance, you may choose to send out email newsletters, follow up with them via Google hangout, or start a classroom blog where they can check in. Another great idea is to welcome parents into the classroom; they can schedule a day to come in and simply observe.
Collaborate with colleagues- Aside from introducing yourself to fellow educators at your school, form a network where you can all collaborate and share best practices. This could be something as simple as a bi-monthly group discussion. You'll want to organize this at the beginning of the year so it becomes a habit from the get-go.
Prepare for emergencies- Does your classroom have a fire extinguisher and escape plan? How about a first-aid kit? Be sure to have these, along with other emergency items, ready to go just in case you need them. You could also consider substitute teacher materials — an emergency-must-have as you never know when or if you'll come down with an illness last minute.
Understand your tech– Begin practicing with your classroom technology now, so that you don't need to pause the class in the future to work things out. Plus, the better you know it now, the better your lessons will be in another month (and another month from that). Soon you will be unstoppable! If you'd like to learn how to get the most out of the Waterford curricula, contact our experts.
Of course, there are a thousand other things teachers could be doing to prepare for back to school. What works for you? We'd love for you to comment and share some of your important tips.