School is almost over and your kids are anxious for summer fun! But before the year is completely done, get your kids involved with creative early learning activities that build memories and help them see how much they have accomplished in the school year.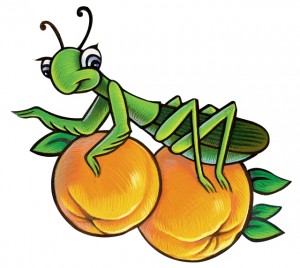 Here are a few simple ways to celebrate the end of the school year with fun learning activities — at home or at school — that we've gathered from around the web:
Teacher appreciation gifts — Teacher appreciation gifts can use your child's creative genius. Hand painted artwork or a pencil flower pot are fun ideas that let your child be involved in making fun teacher appreciation gifts.

Go on a letter hunt — Let your child practice what they have been learning about the alphabet in school by going on an alphabet treasure hunt. The hands-on learning activity allows your child to search for hidden cutout letters in the backyard or in a sandbox. They can hunt for a few letters or the entire alphabet.

Photo journaling — Bring your camera and step outside into spring with your child for a nature walk. Let your child lead the way as they look for objects to photograph and put together in a photo journal. Some of your child's favorite photos from this nature walk can be included in an end of the school year memories book.

Create a rainbow name — Young learners can learn how to spell out and write their name by creating a rainbow name. Start by writing your child's name in a yellow crayon on blank paper and then let your child trace the letters with different colors of crayon to create a rainbow name.
What are your favorite end-of-the-year activities?