As a sponsor of Read Aloud, we feel passionate about the 15 Minute Movement, which is working to make reading aloud for 15 minutes each day a new standard in child care. With 15 million children not ready for kindergarten, it's easy to see that there is an education crisis in our country – and it starts in the very early years of a child.
Brain development begins from day one of a child's life, with the most critical years for development ranging from birth to age three. Their development during these years are foundational for future learning success; in fact, the number of words that a child knows when he or she enters kindergarten is the most important predictor of success. As you can see, the early years truly matter!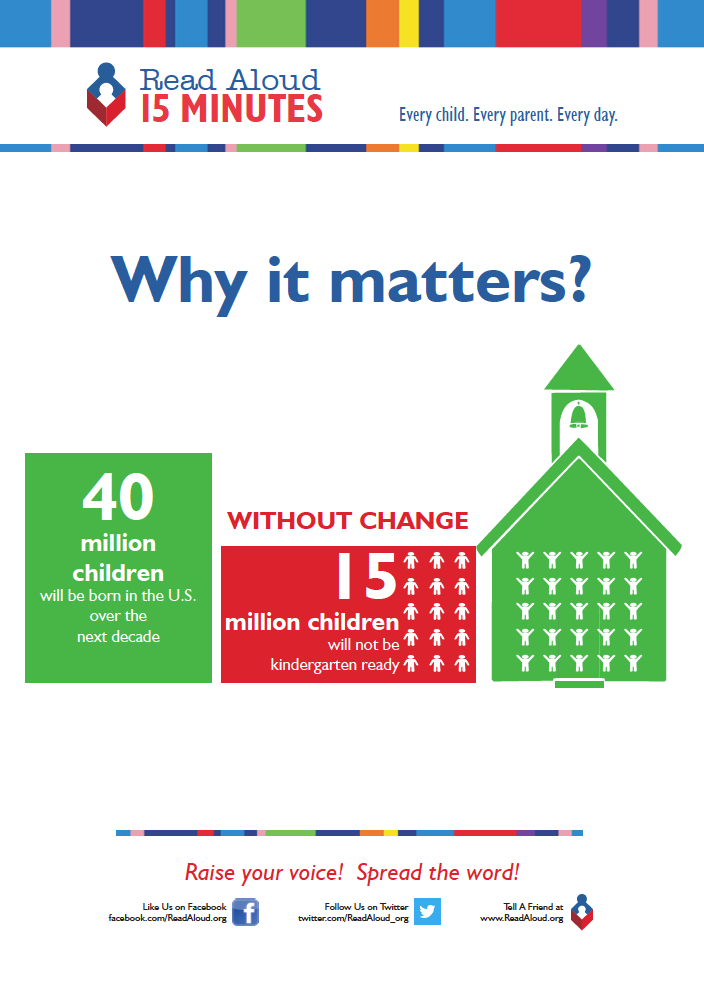 Early years matter so much that we have dedicated our time and efforts to producing quality early education options. Both of our PreK programs, UPSTART and SmartStart, provide necessary tools and instruction to prepare young learners for kindergarten.
SmartStart: Our SmartStart program weaves technology and preschool together in a research-based curriculum perfect for individual, group and whole classroom instruction. It includes research-based adaptive learning software, teacher tools and support services, and award-winning classroom materials–all to ensure early learners learn reading, math and science skills needed to be ready for kindergarten. Learn more about SmartStart here.
UPSTART: Like SmartStart, UPSTART uses our adaptive learning software to provide preschool-age children with an individualized reading, math and science curriculum. But UPSTART does it in the home by forming a unique partnership with parents and caregivers. Children use the program just 15 minutes a day, five days a week. Learn more about UPSTART here.