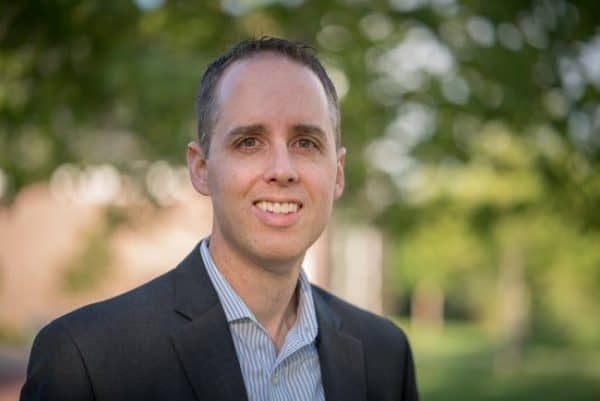 We are excited to announce the addition of Andy Myers as our new Chief Operating Officer!
Andy started his career at Waterford in 1995 as a sales rep in Washington DC, and went on to hold several industry leadership roles, including Pearson Education's COO for digital learning, the CEO at Scientific Learning and most recently, Chief Strategy Officer at Renaissance Learning. Now, he's returning to Waterford with more than 20 years of experience building and growing companies that provide digital content, assessment and platform solutions for K-12 education.
"When I first started with the Institute, it was right out of college," he says. "I had met with Dusty (Heuston), the founder. His passion for education was contagious, and his energy for making a difference for students caught my attention."
As COO, Andy will be responsible for all Waterford operations and the continuation of our mission-driven initiatives as we head into our 40th year. "Andy joins us at a seminal moment in our company history and brings a unique portfolio of industry experience, strategy and vision that will help us achieve our mission of promoting academic success for every child," says Dr. Benjamin Heuston, Waterford's president.
Andy says the main reason he returned to Waterford was because it has all the necessary components to effectively increase literacy: excellent curriculum that blends subjects, robust family and teacher support, real-time reporting, actionable data to inform lesson planning, and educator professional development to bring it all together.
"During the next few years, Waterford will continue to grow from a name that people recognize to a thought leader in education," Myers said. "Already, Waterford is becoming the kind of organization with whom policymakers, educators and even innovators want to collaborate to find solutions to some of the most important challenges in schools today."
Please join us in welcoming Andy to the Waterford team!