We were so excited to see Lamar Consolidated Independent School District (CISD) and its GROW Project featured in the recent issue of TechEdge magazine! Their story is truly innovative and inspirational.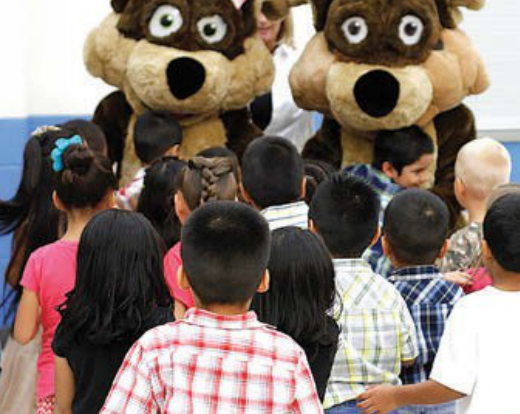 Lamar CISD's GROW Project was born when educators there wanted to address the problem of summer regression for their earliest learners. Chad Jones, the district's director of technology development, explains in the magazine feature: "Mandy Bryan came back from a conference and asked, 'What would happen if we took the preschoolers who need the most help before heading into kinder and we gave them each a laptop, Internet access, and access to an online reading program for the summer?' And since we had computer carts going unused over the summer, we figured out a way to make it happen."
Lamar CISD identified struggling students at their early elementary center and provided participating families with a laptop, Internet access and Waterford's UPSTART early reading curriculum. Students were asked to spend at least 15 minutes per day, five days each week, working with Waterford at home.
Data is still being collected, but parents and students have given the program rave reviews and logged nearly 40,000 minutes of instruction over the summer! Check out the article to read more about how Lamar CISD set up GROW Project, their inspirations and challenges, and more.