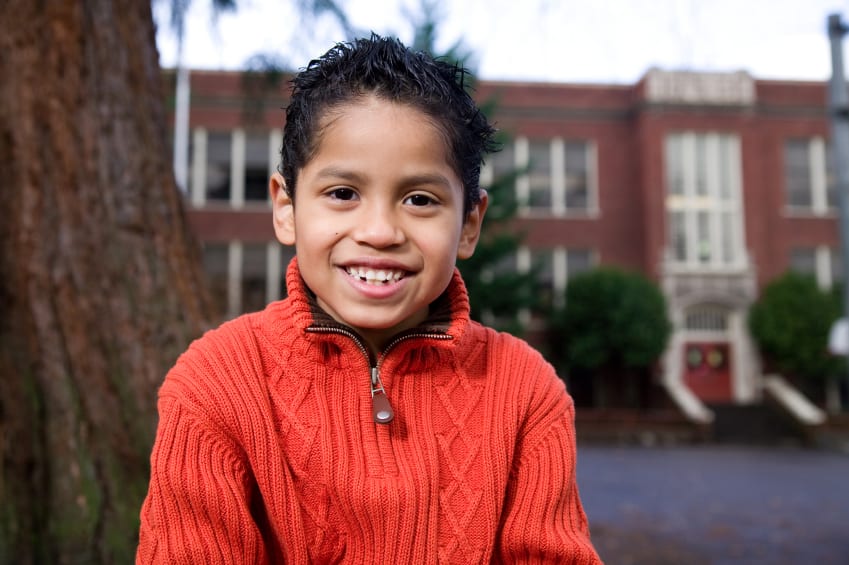 We're thrilled to announce an exciting new feature: native language support for Spanish-speaking students! This new feature will be available in SmartStart and level one of Waterford Early Learning's reading program.
Students for whom native language support is enabled can now hear Waterford activities in English first, and then hear the instruction repeated in Spanish and English. This further individualizes their experience with the adaptive curriculum to help them build foundational literacy skills.
Current research has identified lack of experience with "academic language"—or, "the language used in school to help students acquire and use knowledge" (DiCerbo, Anstrom, Baker, & Rivera, 2014)—as a major factor in the literacy achievement gap between English Language Learners and English-speaking students.
Our new language assistance feature is meant to be a temporary bridge between things the child knows best in their home language and new things they are learning in the language of school. Beginning and ending the instruction with English helps children actively map their existing knowledge to the target language that they are acquiring.
Where there is not a robust existing representation in the home language, we leave that technical term in English. "Capital P," for example, is a concept that is new for monolingual English students, as well, so it is not translated.
How to Enable Native Language Support
Starting August 2, administrators can enable native language support in the Waterford Manager.
Go to "Settings."
Click on "English Language Learners."
Click the toggle to "on" to enable native language support.
This enables native language support for any student whose primary language is set to Spanish in their student profile. To change a student's primary language:
Go to "Students" – "School" – "Class" – "Student."
In the "Info" tab under the student profile, go to "Primary Language" and select Spanish.
More than 3,000 activities in SmartStart and Waterford Early Learning's level one reading curriculum have already been translated and will be available for customers August 2 as part of an early release. An additional 500 activities will be translated and available in September.
We're excited to bring this new feature to educators as another tool to support you in our shared mission of giving every child a great start!