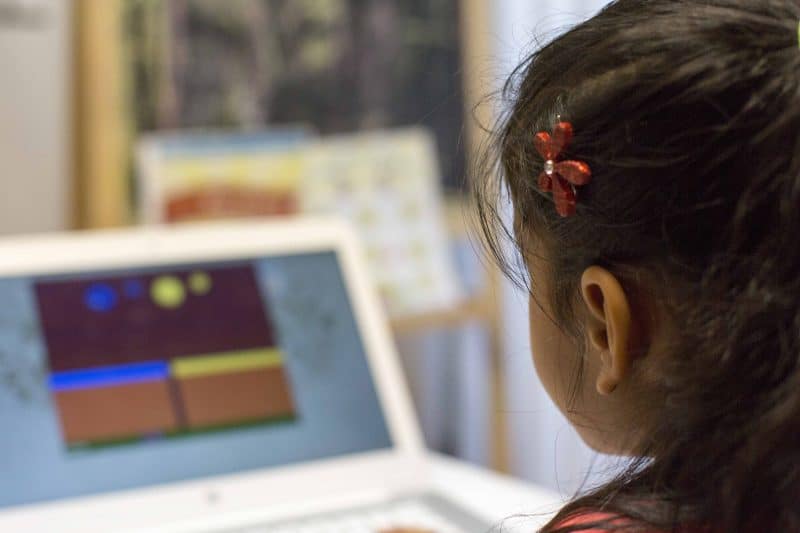 Since the 1940's, the opportunity for poverty-level children to earn more than their parents has been declining and there is a continual need to help these children improve their economic mobility.
Brookings' Social Genome Project found that children born in poverty have slower advancement in many areas of development, including social behavior, emotional maturity, cognitive skills and health, when compared to children of middle-class families. The research found that this disparity continues to increase and is reflected in poor test scores, college enrollment, and family structures.
What can be done to narrow the gap?
A study by Rotman Management at the University of Toronto suggests five opportunities where targeted funding could give under-resourced children more equal opportunity to rise above their beginning circumstances—including the use of technology to improve early learning and our UPSTART program.
"Last September, when children across the country entered kindergarten, more than one million of them weren't ready to be there. Some lacked the cognitive skills required to do the work; others hadn't developed the emotional maturity that would help them make it through long hours at school," the report says.
Children from every economic class need access to early learning opportunities to develop fundamental skills they need to be prepared for future educational pursuits. While it is necessary to monitor how children are developing throughout every grade, early intervention is the best place to start improving their chances for upward mobility.
With this in mind, technology can be instrumental in learning. Even children entering preschool or kindergarten can improve cognitive skills when equipped with developmentally-appropriate digital tools, such as our adaptive learning software, geared toward narrowing the gap for early learners. Programs like this not only help early learners be more prepared for grade school, but at an early age a child can develop a stronger sense of independence, confidence, improved test scores, and a love of learning.
The Rotman report goes on to say:
"Research shows that a child's development is significantly influenced by life experiences—especially interactions with adults. By equipping parents and other caregivers with the right tools, we can foster development during the critical birth-to-kindergarten years. This is where digital technology — in the form of apps and computer programs — comes into play…the Waterford Institute's UPSTART, a computer program that aims to close the kindergarten-readiness gap for four-year olds. Children, and importantly, their parents or caregivers, spend 15 minutes a day using the software, which uses songs and games to teach things like the alphabet, spelling and counting. A study in Utah showed that children who used the program for one year saw "lasting positive results" on standardized tests."
Not only are these digital programs designed for each child to progress at their own pace, individual reports can be monitored by parents and teachers, who have the flexibility to use the data to create differentiated lesson plans.
For example, Washington County School District in southwestern Utah used Waterford as part of the math, science, and reading readiness program for their Title I preschoolers. The result was a significant increase in kindergarten-readiness and improvement in the children's ability to be comfortable with technology.
Improving opportunities for a lifetime
Giving early learners a chance to develop cognitive and motor skills can have a huge impact on their future success and help narrow the socio-economic gap among children born in under-resourced families. Continuing to monitor the readiness gap for each grade level, and testing throughout the educational process, allows educators to recognize where students may fall behind.
With an increased learning capacity, children who have access to early learning programs may also find a greater interest in education and a motivation to pursue their dreams. More education opportunities can improve a child's opportunity to break out of the mold and advance beyond the socio-economic circumstances they were born into.
Other interventions suggested by the Rotman research team included:
improved access to contraceptives;
improving schools and neighborhoods in high-poverty areas;
decreasing rates of adolescent incarceration;
and, establishing clear and viable pathways to careers.
You can read the full Rotman research report on their website.