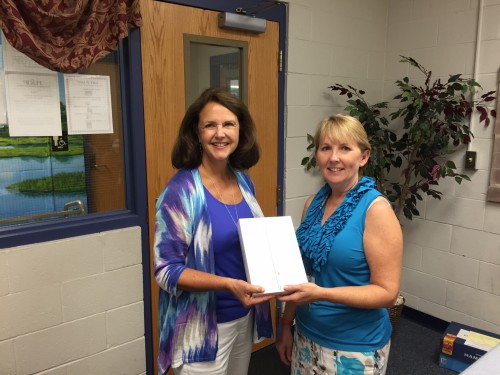 Congratulations to Debbie McDonald, a teacher at Richland County School District One in South Carolina! Debbie is the winner of our customer survey iPad giveaway.
After tallying up the survey results, we're also proud to announce that our U.S. customer satisfaction rate is an exciting 93 percent! Congrats to all our team members who work hard to make an excellent experience for every customer.
When it comes to why schools should use Waterford, we think you all say it best! Here are some of our favorite comments from the surveys:
"Waterford is an exceptional curriculum! We are entering into our 5th year and it keeps getting better and better. Most importantly the student impact is well worth the cost!" — Mobile, AL

"I have been privileged to have Waterford in our building for grades K-2 since 2012. Our teachers and students are passionate, eager and committed to using Waterford daily. We have an intensive computer lab schedule for the whole class in grades K-2 and 15 classrooms have 2 computers designated for Waterford usage. Waterford is a part of our school culture and we serve as a model for our school division." — Portsmouth, VA

"My students are in an instructional special education classroom. They have had issues using other programs but they took to Waterford and ran with it! Using the picture to identify the user is great!" — Cahokia, IL
Thank you, too, to those customers who made suggestions for where we can improve. Your feedback is important to us, and we'll work hard to address your needs.