Since we first started UPSTART in Utah six years ago, more than 13,000 preschool-aged children have participated in the technology-delivered, in-home school readiness program. Many of those kids come from Spanish-speaking families and, like all children in the program, have seen great success learning English and preparing for kindergarten.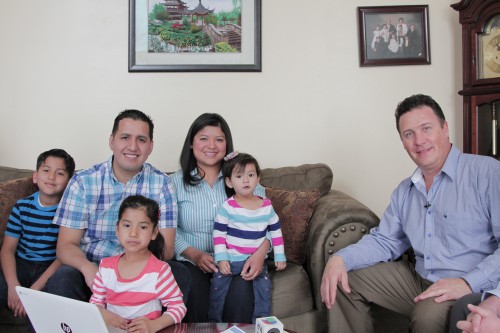 We take pride in our ability to help support these children and their families, so we were thrilled when the Mexican Consulate for Utah and Wyoming recently endorsed UPSTART as an important resource to help Spanish-speaking, preschool-age children.
"UPSTART works hard to provide equity in education," said Eduardo Arnal, the consulate of Mexico based in Salt Lake City. "It helps children to have a good start in school and that is especially important if your children are just barely beginning to learn the English language. Beyond helping master the English language, it's also going to help them feel a lot more confident when they start school."
UPSTART is an in-home, technology-delivered program that includes thousands of engaging educational activities in reading, math and science. In just 15 minutes per day, five days per week, the adaptive program teaches essential early literacy skills at the pace and level of each individual child to prepare them for kindergarten.
The program has been extensively evaluated by a third-party and found that children using UPSTART have two to three times higher learning rates regardless of their access to additional preschool or whether they are native English speakers.
UPSTART also provides full support and resources for Spanish-speaking families, and provides a computer and Internet free of charge to those who qualify and want to participate.
The Hernández family of Utah has two children in UPSTART. "I would recommend this program," Itandehui Hernández said. "For us, since English is not our first language, Spanish is, this program allows us to know what is happening with our children's education…UPSTART takes us by the hand and takes us with them and we learn at the same time and we can have our finger on the pulse of our children's education and we know what to do about their progress."