MCPSS administrators had identified a disturbing trend: growing gaps among their very youngest learners. Ninety percent of the district's preK students were entering school with very low pre-reading skills, and learning gaps were persisting into kindergarten.
Administrators needed a developmentally-appropriate intervention tool that aligned with and enriched their core curriculum, and could be consistently implemented county wide in each of their 77 preK classrooms. They also wanted it to provide actionable data reports to verify student progress and achievements.
"We needed to know that if we were spending all these dollars on preK that it was making a difference," says Paula Reese, MCPSS, Home and Community Programs Manager. "Funding for preK can be a struggle to justify."
Solution
Spring of 2010, MCPSS implemented Waterford Early Learning in 25 schools with preK programs, and soon had about 1,000 students using the curriculum. Each preK student works on Waterford Early Learning for two, 15-minute sessions a day–one to build foundational math and science skills, and one to practice basic reading skills.
Teachers use Waterford progress reports to identify which students are struggling and what content needs to be reinforced during classroom and small group instruction.
"Waterford is geared toward those skills students need to be successful in the early grades," Reese says. "It lets students move at their own pace, and it gives teachers the information they need to work with each child."
To support teachers, MCPSS uses a Waterford professional development consultant onsite. Teachers can quickly receive individualized coaching, modeling and training.
"That's one of the key pieces that's contributed to our success with Waterford," Reese says. "Because professional development is ongoing with our teachers, it encourages them. They're able to reach out and actually have someone. That piece is sometimes missing when you purchase curriculum."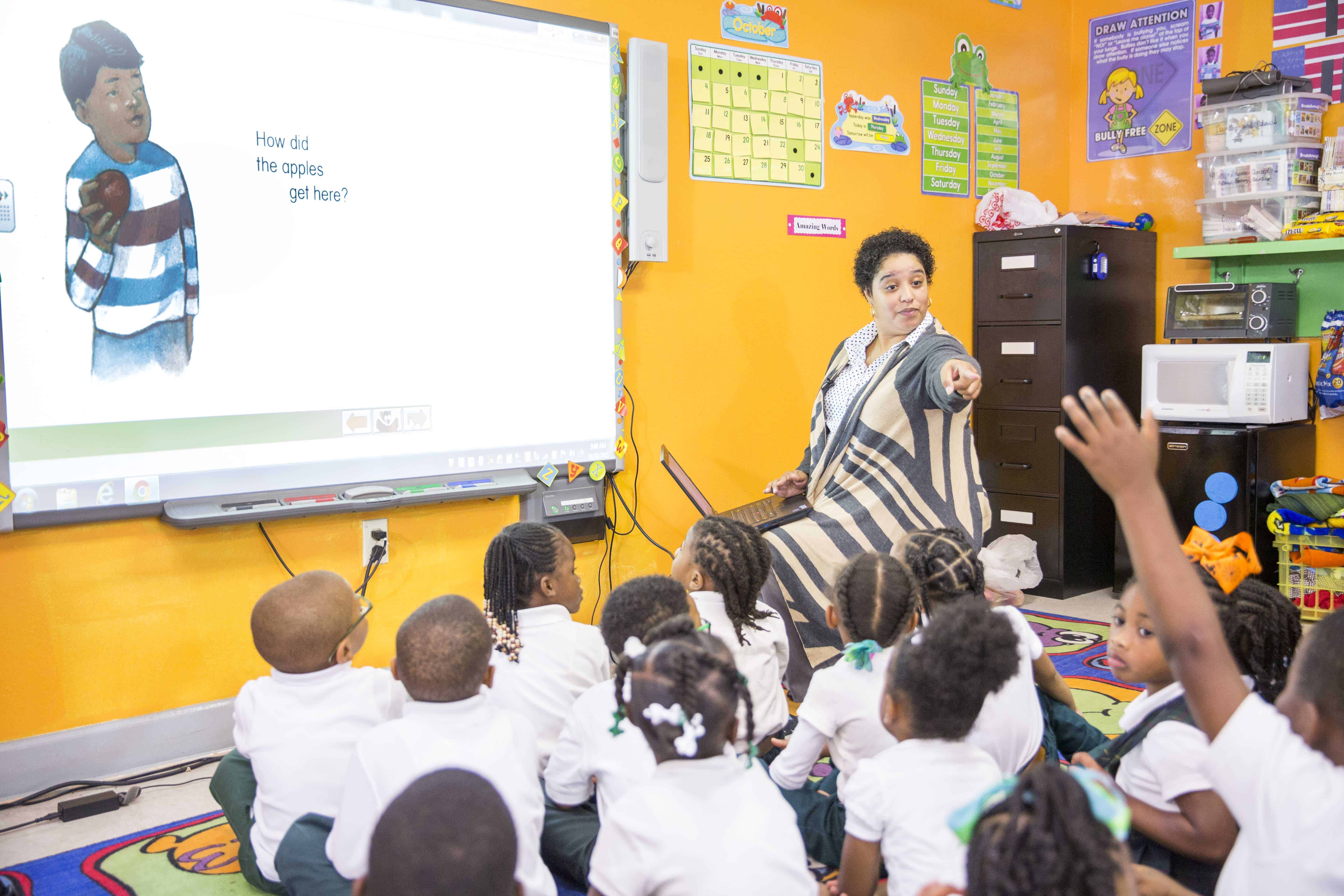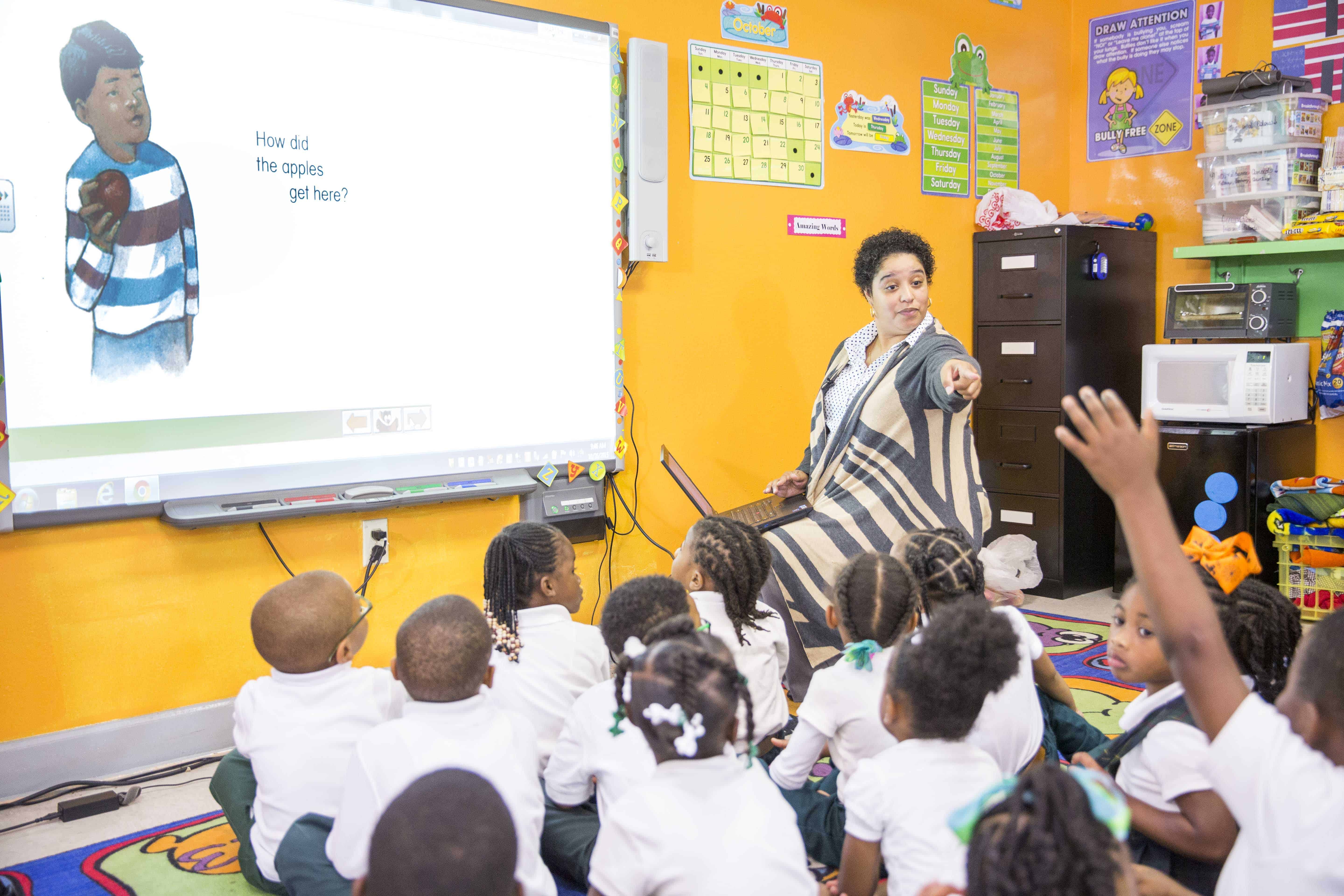 Results
"Kindergarten readiness has improved dramatically," Reese says, adding that Waterford's reports also allow the district to provide parents with more information and show that teachers are covering required curriculum.
In addition, preK children in Mobile County have greeted Waterford with enthusiasm. "The students love it," Reese says. "They lose sight that they're in the classroom. You hear them singing and commenting out loud. You see the excitement on their faces. Waterford allows them to be successful, and that success carries over into their school day."
Reese says that with Waterford, preK students have also learned how to use the computer for something other than playing games. And by working independently on the program, students learn self-regulation.
Waterford was so successful at the preK level that three MCPSS elementary schools–Maryvale Elementary, Fonde Elementary, and Gilliard Elementary–piloted the program in kindergarten and 1st grade in 2015, with impressive results.
Kindergarten students at Maryvale Elementary and Fonde Elementary were given the Standardized Test for the Assessment of Reading (STAR) at the beginning, middle, and end of the school year. Students who used Waterford had higher gains across all 12 of the STAR Early Literacy subtests, with statistically significant differences between groups on nine of those strands.
Likewise, kindergarten students at Gilliard Elementary who used Waterford made statistically significant gains on their overall post test mean scores on the Dynamic Indicators of Basic Early Literacy Skills (DIBELS) assessment.
1st grade students at Fonde Elementary who used Waterford also scored higher in every strand of STAR than their peers who did not use Waterford, with statistically significant gains on nine of the 12 subtests.
"We consider our implementation to be a total success," Reese says.