Last week, Waterford employees gathered for a biannual national meeting–an important time for us where we review the successes of the past months, talk about areas to improve and plan for the months ahead.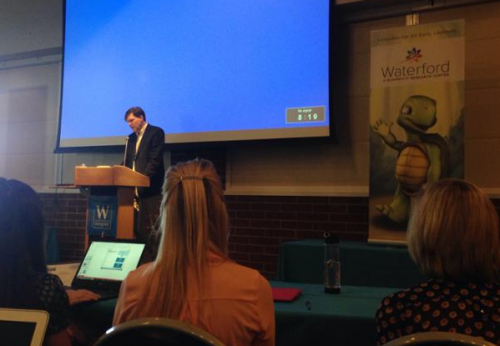 To give you a sneak peek behind the scenes and a sense of our goals, we wanted to share an excerpt from a note Waterford President Benjamin Heuston gave our team:
"Now, I want you to understand that there is an urgency about this work…There is also an ethic to this work. As a nonprofit we are not simply offering a product — we are offering a partnership. We believe so strongly in this that we have built our business model around it. We only thrive if our customers thrive, which means they have to be effectively implementing our solutions."
"We cannot afford to lose another year of children — the time to act is now. You can lighten the heavy burdens of teachers, parents, and administrators. You bring innovation, beauty, and coherence to curriculum and a spark to children's eyes. You are the voices and the faces of hope for a brighter future. In short, you are Waterford and I look forward to serving with you this coming year."
All of us look forward to serving you this coming year, and as Benjamin says, helping you thrive.