Waterford Institute has long partnered with Pearson Education to distribute research-based education tools to students, teachers, and parents nationwide. As of January 1, 2014, though, we have officially ended our relationship with Pearson.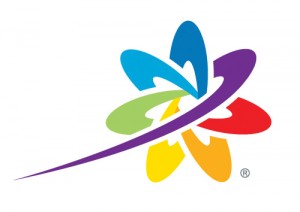 Pearson has been instrumental in helping us get Waterford products to a broad audience. However, we believe the break from Pearson will allow us to advance at a much faster rate and to accomplish goals that will help teachers and students for years to come.
Here are our four favorite improvements:
1. Non-Profit Pricing
By moving from Pearson's for-profit model to Waterford's non-profit model, we can ensure schools, districts and states are getting the best value for their budget. Also, proceeds will be reinvested into product improvements and research.
To kick off the savings, we are offering our Waterford Early Learning Reading, Math and Science bundle in the cloud at more than 50 percent off the total product value for a limited time. (Call 877-299-7997 for info!)
2. Improved Customer Service
One of our main reasons for breaking off on our own is to be closer to our customers. This way we can hear and quickly address their needs, which will help us give them a better experience and provide more effective tools and products to administrators and students.
3. New Cloud-Based Technology
This is one of the most exciting changes our customers will see in 2014. Moving our products to the cloud will allow us to offer easier, more fluid updates since we'll be able to get product changes delivered overnight without placing an added burden on schools' IT staffs. It will also help us accelerate innovation.
Our Pre-K and Classroom Advantage products as well as our Waterford Early Learning Reading lessons are all already available in the cloud. Our math and science programs will be on the cloud by summer 2014.
4. Affordable Subscription Model
Along with the cloud, we are adopting a SaaS (software as a service) subscription model that will reduce the financial burden on customers' technology budgets. Because subscriptions are renewed annually, schools require less upfront funding, minimize their risk with a one-year contract, and are automatically and frequently upgraded to the most current software version – which is critically important in this unprecedented time of education reform and accountability.
If you're already a Waterford user, don't worry: We will assist Pearson customers in their transition to Waterford so you won't miss out as we become the only seller of our products.
We look forward partnering with you all in coming years and to furthering our research into education technology to benefit kids and teachers in educational pursuits.
For more information about Waterford and our upcoming developments, call 877-299-7997 or email sales@waterford.org.