Are you attending the ASCD annual conference and exhibit show this week (March 15-17)? If so, come say hello! We'll be at booth #117.
A few of our professional services and development team members will be there to demonstrate our early learning reading, math and science programs, as well as explain our support and professional development services. They're also happy to provide you with one-on-one consultations.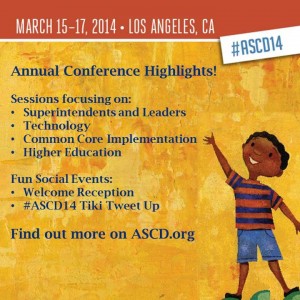 Plus, we'll be running our conference special: Conference attendees who visit the booth can sign up for a free 30-day trial of Waterford Early Learning reading, math and science.
The ASCD exhibit hall is open:
Saturday, March 15, 8:30 a.m. – 5 p.m.
Sunday, March 16, 8:30 a.m. – 4 p.m.
Monday, March 17, 8:30 a.m. – 1 p.m.
Hope to see you there!