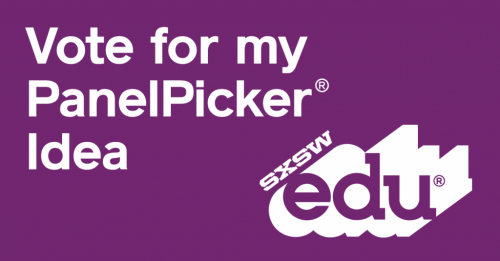 You can help Waterford present at SXSWedu! SXSWedu invites the greater online community to share their input on session ideas, amounting to 30 percent of the total score for each proposal. The community has the opportunity to vote "Yes" or "No" on all session ideas (votes will be kept private) and add comments to each page.
Anyone with internet access can cast a single vote for as many proposals as they would like upon creating a PanelPicker account.
Get in on the voting before it ends September 4, and please consider voting for one of Waterford's proposals below!
You wouldn't put a 4-year-old on a two-hour bus ride, would you? This is exactly what we're asking many of our isolated communities to do for preschool. To accomplish the crucial goal of closing the early learning gap, we need to remember children in insolation without access to schools, libraries, museums, the Internet or even electricity. Many of these children enter school behind their peers, which can have a lasting negative impact throughout their academic career. By using Raspberry Pi technology, solar panels, and a satellite connection, adaptive learning curriculum can be delivered digitally to early learners, which will effectively prepare them to succeed in kindergarten.
Take a behind-the-scenes tour of the creative assembly line behind award-winning digital curriculum. From research to pedagogy to animation, our team will take attendees through curriculum development and technology to produce incredible learning outcomes for early learners. The process will highlight instructional design considerations when addressing the needs of every child, as well as an overview of today's cutting-edge animation techniques.
Changing platforms for digital curriculum is much more complex than it looks. During this session, attendees will get a behind-the-scenes view into transforming curriculum from a desktop computer environment to a more deeply personal experience through touch-screen enabled technology. Attendees will gain insight into both age-appropriate practices such as uses of color, music and scaffolding lessons, and developing the cross-platform software that powers it. Underlying this hands-on session is the ideology that technology is simply the delivery system and should be used mindfully to enhance human experiences, streamline process, and eliminate menial tasks for teachers.