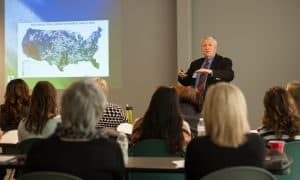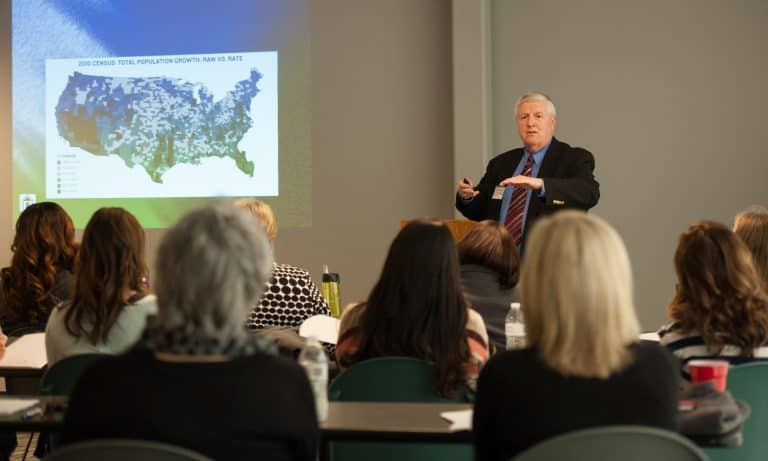 Waterford gathered together liaisons from 18 rural school districts participating in its i3 rural UPSTART program last Thursday and Friday for an annual meeting, an event that examines how to best offer literacy skills to preschool-aged children in rural areas.
The program was developed with funds from an Investing in Innovation (i3) grant from the U.S. Department of Education.
Guest speakers included John Hill, executive director of the National Rural Education Association, and Jon Hobbs, president and research director for the Evaluation and Training Institute.
Claudia Miner, Vice President of Development at Waterford comments, "The District Liaisons are key to the success of the i3 grant.  They are the face of the UPSTART program and the grant in the rural districts, and liaisons return the feedback they get to us at Waterford.  In this way UPSTART can be more responsive to the needs of their districts."